Baclofen tablets, syrup and intrathecal injections all contain the active ingredient baclofen, which is a muscle relaxant medicine.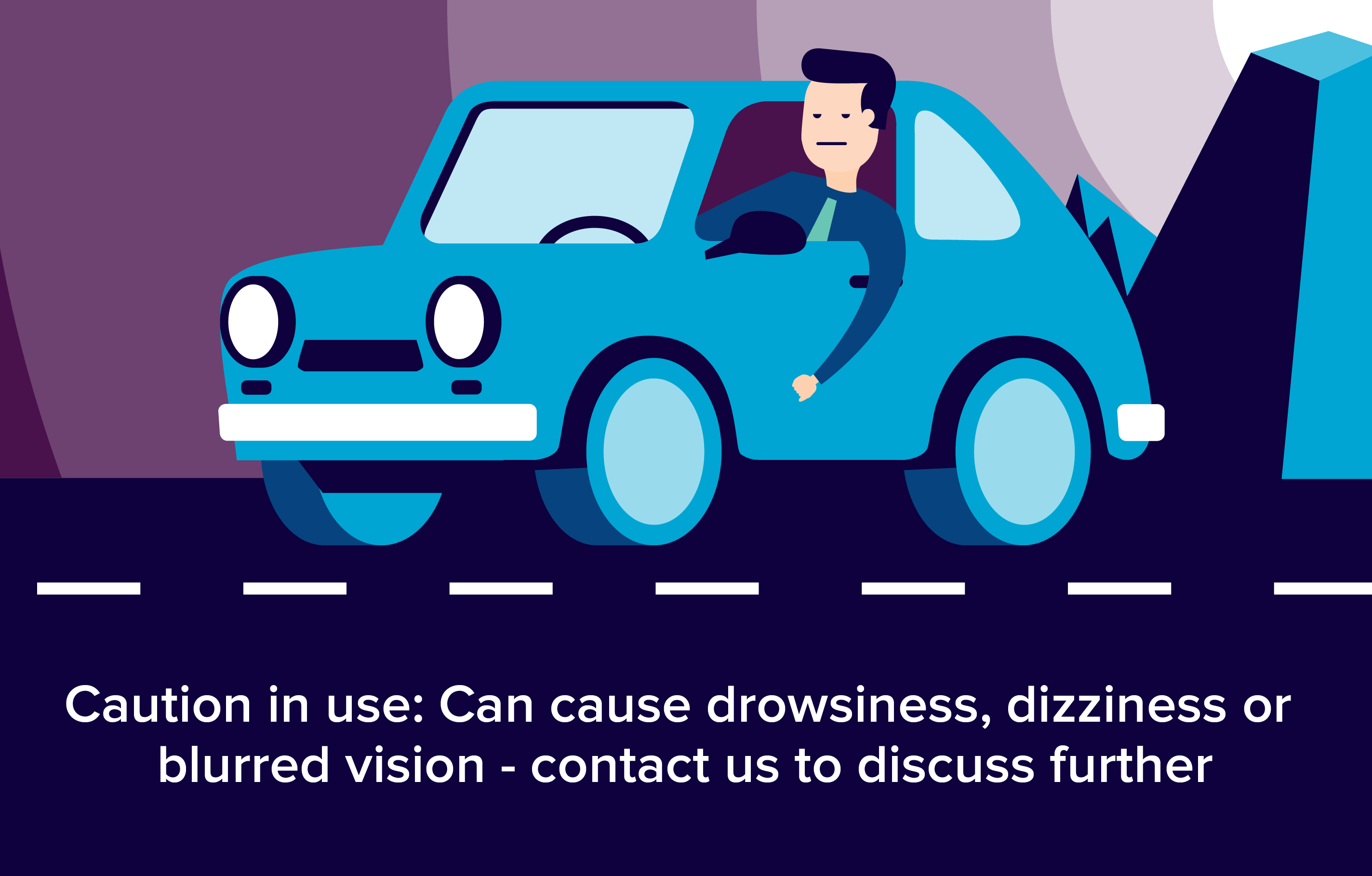 What is it used for?
Relief from rigidity, tension and stiffness in muscles (spasticity) that are due to conditions such as:
Multiple sclerosis.
Tumours in the spinal cord.
Motor neurone disease.
An injury of the neck or back causing serious damage to the nerves contained within the spinal cord (traumatic partial section).
Stroke.
Cerebral palsy.
Head injury.
How does it work?
Baclofen tablets, syrup and intrathecal injections all contain the active ingredient baclofen, which is a muscle relaxant medicine.
Baclofen is used to relax muscle spasms that cause muscles to become rigid, painful or weak and prevent the muscles being used voluntarily. Examples include muscle spasm and rigidity in multiple sclerosis, cerebral palsy and following a stroke. In situations such as these the muscle problems stem from damage to the nerves in the brain or spinal cord.
Baclofen is thought to work by binding to receptors in the spinal cord called GABA-B receptors. The effect of this is to 'damp down' the nerve signals that are carried in the spinal cord to the muscles. This reduces the contraction and tension in the muscles.
In conditions where there is painful or disabling muscle spasm, baclofen can help to reduce stiffness and enable people to undergo rehabilitation that increases their mobility.
How do I take it ?
Baclofen tablets and syrup should be taken with or after food or a milky drink.
The dose prescribed and how often the medicine needs to be taken depends on the condition being treated. You will be started on a low dose, which is gradually increased after a period of two weeks. This medicine is usually taken in three divided doses per a day.
The dose of baclofen will depend on your symptoms are how well you respond to the lowest starting dose. The dosage will be gradually increased until an improvement in your symptoms is seen.
Use with caution in
Elderly people.
Decreased kidney function.
Decreased liver function.
Disease affecting the airways or lungs (respiratory disease).
People with difficulty passing urine due to increased tone in the urinary sphincter muscle.
Diabetes.
Epilepsy.
Stroke.
People who have previously had peptic ulcer disease.
Psychotic disorders.
Schizophrenia.
Depression.
Manic depression.
People suffering from confusion.
Parkinson's disease.
Not to be used in
Peptic ulcer.
This medicine should not be used if you are allergic to any of its ingredients. Please inform your doctor or pharmacist if you have previously experienced such an allergy.
If you feel you have experienced an allergic reaction, stop using this medicine and inform your doctor or pharmacist immediately.
Pregnancy and breastfeeding
Certain medicines should not be used during pregnancy or breastfeeding. However, other medicines may be safely used in pregnancy or breastfeeding providing the benefits to the mother outweigh the risks to the unborn baby. Always inform your doctor if you are pregnant or planning a pregnancy, before using any medicine.
This medicine is not recommended for use in pregnancy, particularly in the first trimester, unless considered essential by your doctor. Seek medical advice from your doctor.
The medicine passes into the breast milk, but at normal doses it is unlikely to harm the baby. Discuss with your doctor.
Side effects
Medicines and their possible side effects can affect individual people in different ways. The following are some of the side effects that are known to be associated with this medicine. Just because a side effect is stated here, it does not mean that all people using this medicine will experience that or any side effect.
Very common (affect more than 1 in 10 people)
Common (affect between 1 in 10 and 1 in 100 people)
Disturbances of the gut, such as nausea, vomiting, constipation or diarrhoea,
Headache.
Confusion.
Lightheadedness.
Difficulty sleeping (insomnia).
Dizziness.
Slow, shallow breathing (respiratory depression).
Dry mouth.
Tremor.
Muscle weakness.
False perceptions of things that are not really there (hallucinations).
Rapid involuntary movements of the eyes (nystagmus).
Visual disturbances.
Low blood pressure.
Increased need to pass urine.
Excessive sweating.
Rash.
Rare (affect between 1 in 1000 and 1 in 10000 people)
Sensation of pins and needles.
Unpleasant taste.
Abdominal pain.
Retention of urine.
Impotence (erectile dysfunction).
The side effects listed above may not include all of the side effects reported by the medicine's manufacturer.
For more information about any other possible risks associated with this medicine, please read the information provided with the medicine or consult your doctor or pharmacist.
How can this medicine affect other medicines?
It is important to tell your doctor or pharmacist what medicines you are already taking, including those bought without a prescription and herbal medicines, before you start treatment with this medicine. Similarly, check with your doctor or pharmacist before taking any new medicines while taking this one, to ensure that the combination is safe.
If baclofen is taken with alcohol or other medicines that cause drowsiness, increased drowsiness is likely. Medicines that can cause drowsiness include the following:
opiate painkillers, eg morphine, codeine
benzodiazepines, eg diazepam
sedating antihistamines, eg chlorphenamine
sleeping tablets.
If baclofen is taken with tricyclic antidepressants, such as imipramine, severe muscular weakness may possibly occur.
Baclofen can lower blood pressure, hence if it is taken by people taking blood pressure lowering medicines (antihypertensives) this effect is likely to be increased. If you are receiving medicines for high blood pressure your doctor may want to decrease your doses to avoid your blood pressure falling too low.
If baclofen is taken in combination with levodopa(for Parkinson's disease) side effects such as confusion, hallucinations, headache and nausea may occur.
References:
http://www.netdoctor.co.uk/medicines/aches-and-pains/a7011/lioresal-baclofen/
http://www.medicines.org.uk/emc/medicine/4113/SPC/Lioresal+Tablets+10mg/
https://www.drugs.com/cdi/lioresal.html
http://www.medicinenet.com/baclofen/article.htm
http://www.news-medical.net/drugs/Lioresal-Tablets.aspx