Ibuprofen helps to reduce inflammation and to reduce pain. Ibuprofen can take a few weeks to help improve inflammation but can start to relieve pain after the first few doses.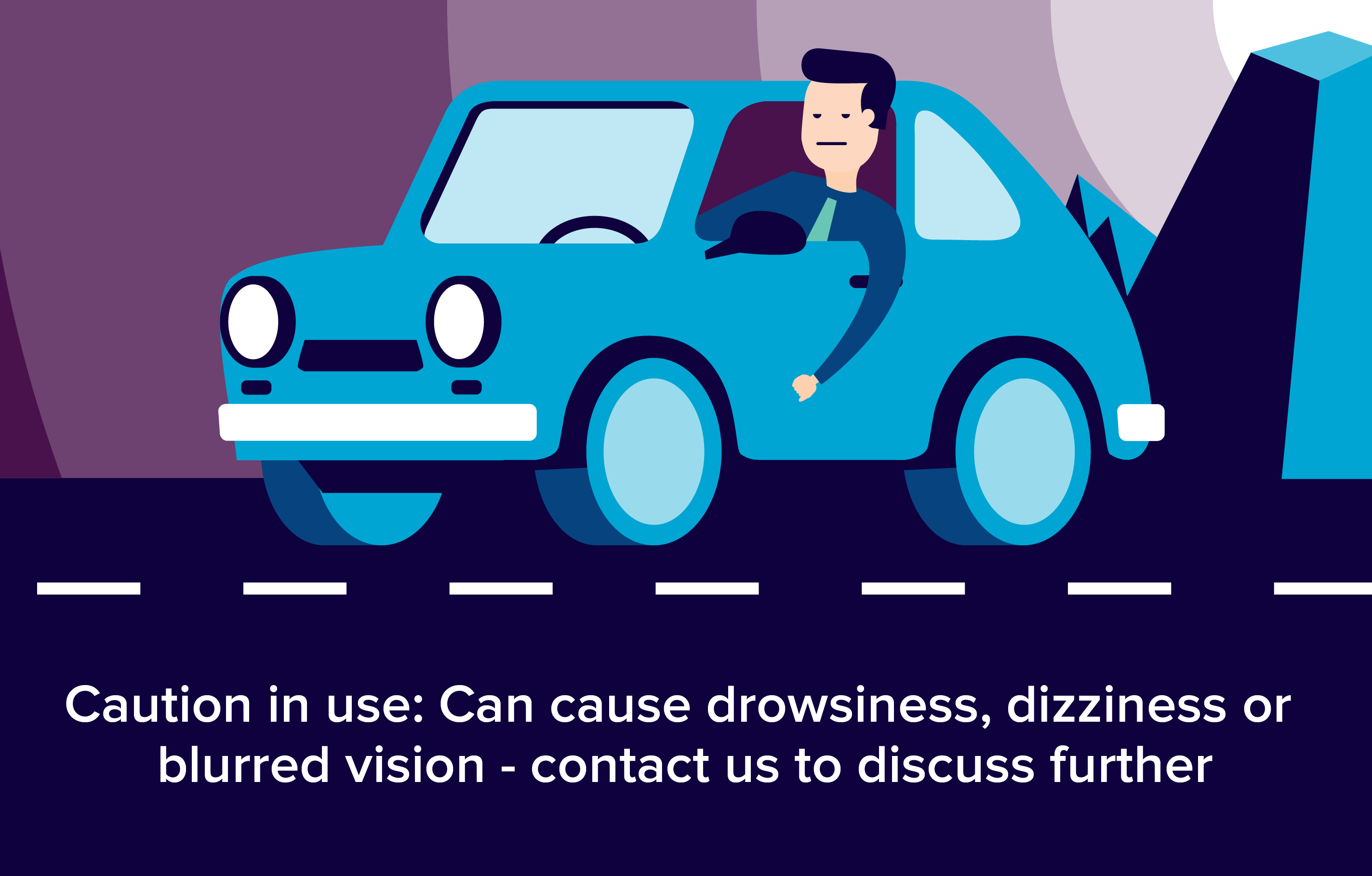 Why have I been prescribed Ibuprofen?
Ibuprofen helps to reduce inflammation and to reduce pain.
Ibuprofen can take a few weeks to help improve inflammation but can start to relieve pain after the first few doses.
How does it work?
Brufen works by blocking the production of some of the body chemicals that cause inflammation, pain, stiffness, tenderness, swelling and increased temperature.
When and how do I take it?
Take up to three times a day with food.
What's the dose?
Adults and children over 12 years:
Initial dose is 400mg and subsequently if necessary, 200 to 400mg every four hours with a maximum of 1200mg in a 24 hour period.
Not suitable for children under 12 years of age.
Could it interact with other tablets?
Tell your prescriber the names of all the medicines that you are taking so that they can consider all possible interactions. This includes all the medicines which have been prescribed by your GP, hospital doctor, dentist, nurse, health visitor, midwife or pharmacist. You must also tell your prescriber about medicines which you have bought over the counter without prescriptions.
The following medicines may interact with Ibuprofen:
aspirin
ciclosporin
lithium
methotrexate
mifepristone
tacrolimus
warfarin
zidovudine
The following types of medicine may interact with Ibuprofen:
aminoglycosides
anticoagulants
antihypertensives
antiplatelets
cardiac glycosides
corticosteroids
COX-2 inhibitors
diuretics
non-steroidal anti-inflammatories
quinolones
selective serotonin re-uptake inhibitors
If you are taking Ibuprofen and one of the above medicines or types of medicines, make sure your prescriber knows about it.
Herbal products should also only be taken after talking with your doctor.
What are the possible risks or side-effects?
The most likely side effects are:
dyspepsia (heart burn)
gastrointestinal intolerance and bleeding
Skin rashes
pruritus
erythema
urticaria
maculopapular rash and other allergic reactions have been reported
Very rarely erythema multiforme has been reported
Thrombocytopenia has also been reported
Can I drink alcohol while taking it?
There are no known interactions between alcohol and Ibuprofen
Always ask you doctor or pharmacist however as other medications you are taking may have a bearing on this.
What if I'm pregnant/breastfeeding?
The use of this medicine during pregnancy is not recommended. You should only take this medicine during pregnancy if your doctor thinks that you need it.
Breast-feeding is not recommended while taking this medicine. You should only take this medicine and breast-feed on the advice of your prescriber

If you have any more questions please ask your Pharmacist.
Remember to keep all medicines out of reach of children
Please Note: We have made every effort to ensure that the content of this information sheet is correct at time of publish, but remember that information about drugs may change. This sheet does not list all the uses and side-effects associated with this drug. For full details please see the drug information leaflet which comes with your medicine. Your doctor will assess your medical circumstances and draw your attention to any information or side-effects which may be relevant in your particular case.
References:
http://www.medicinenet.com/ibuprofen/article.htm
http://www.drugs.com/ibuprofen.html
https://en.wikipedia.org/wiki/Ibuprofen
http://www.nhs.uk/Conditions/Painkillers-ibuprofen/Pages/Introduction.aspx
More Videos...