Your doctor has probably prescribed Enap (Enalapril) for you for one of the following reasons which will have been explained to you:
Your blood pressure is too high
You have a heart condition sometimes referred to as 'heart failure'.
You have a damaged heart muscle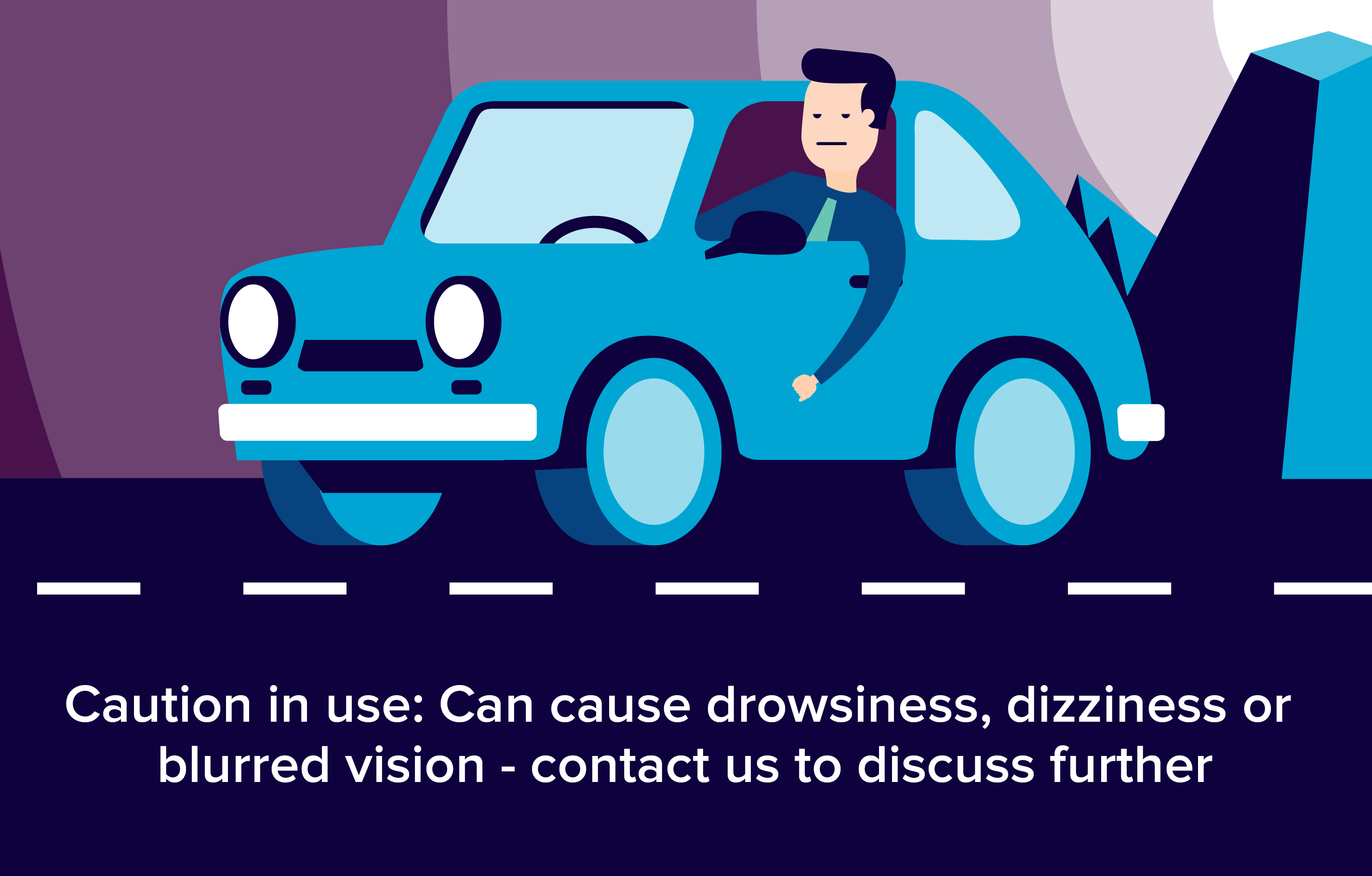 Why have I been prescribed Enap?
Your doctor has probably prescribed Enap (Enalapril) for you for one of the following reasons which will have been explained to you:
Your blood pressure is too high (see section 6 'Further Information' for general guidance on high blood pressure).
You have a heart condition sometimes referred to as 'heart failure'. This means that your heart is not working as well as it used to, in order to pump blood around your body, leading to tiredness after light physical activity, breathlessness and swelling of your ankles and feet. 'Enap' may help treat these symptoms (see section 6 'Further Information for general guidance on heart failure').
In many patients with a damaged heart muscle, but who have no symptoms, 'Enap' may help to prevent the appearance of symptoms such as shortness of breath and swelling.
How does it work?
Enap belongs to the group of medicines called Angiotensin Converting Enzyme (ACE) Inhibitors. ACE inhibitors work by helping to widen your blood vessels, which then make it easier for your heart to pump blood through them.
When and how do I take it?
You can swallow your tablets with or without food. Most people take 'Enap' with a drink of water.
What's the dose?
Dosage for high blood pressure:
The initial dose is 5 mg per day up to 20 mg per day depending on your blood pressure. In patients with blood pressure levels slightly above normal the recommended dose is 5-10 mg per day. For patients with kidney problems, heart problems, low salt and or fluid levels a starting dose of 5 mg or lower should be used.
If you are currently taking high dose diuretics (water tablets), your doctor may ask you to stop taking them 2-3 days prior to taking 'Enap'. A starting dose of 5 mg or lower is recommended.
Once your blood pressure is under control, the usual maintenance is 20 mg daily up to a maximum of 40 mg daily.
Dosage for heart disorders:
In patients with heart problems, 'Enap' is used in addition to diuretics and where appropriate, with digitalis (a drug used in congestive heart failure or for an erratic heartbeat) or beta-blockers (drugs used to treat high blood pressure, angina and heart problems). The initial dose is 2.5 mg and should be gradually increased, to the usual maintenance dose of 20 mg given in a single dose or two divided doses, over a 2 to 4 week period. The maximum dose is 40 mg daily given in two divided doses.
Could it interact with other tablets?
If you are taking any of the following drugs, you should talk to your doctor before you first start taking 'Enap' as your doctor may need to alter the dosage of your medication.
Potassium sparing diuretics such as spironolactone, eplerenone, triamterene or amiloride; potassium supplements, or potassium-containing salt substitutes. 'Enap' may increase the levels of potassium in your blood leading to hyperkalaemia. Mild hyperkalaemia causes few, if any symptoms and is usually diagnosed by a blood test or on an electrocardiogram. Use of these type of medicines in patients with kidney problems may lead to a significant increase in potassium in the blood with can cause serious side effects.
Diuretics such as thiazides, loop diuretics such as frusemide, bumetanide, other antihypertensive agents and nitroglycerine, other nitrates, and other vasodilators; concomitant use with 'Enap' may cause hypotension (low blood pressure).
Lithium, a drug used for the treatment of some psychiatric illnesses. 'Enap' should not be taken with this drug.
Tricyclic antidepressants such as amitriptyline (used for treating depression), antipsychotics such as phenothiazine derivatives (for alleviating severe anxiety), narcotics such as morphine (used to treat moderate and severe pain), or anaesthetics. Additional lowering of your blood pressure may be seen when these drugs are taken with 'Enap'.
Medicines used to relieve pain, stiffness and inflammation associated with painful conditions, particularly those affecting the muscles, bones and joints. Including gold therapy which can lead to flushing of the face ,nausea, vomiting and low blood pressure when taken with ACE inhibitors including 'Enap', and non-steroidal anti-inflammatory drugs (NSAIDs) such as diflunisal or diclofenac which when taken with 'Enap' may prevent your blood pressure from being well controlled and may increase the level of potassium in your blood.
Sympathomimetics, drugs such as ephedrine, noradrenaline or adrenaline used for the treatment of hypotension, shock, cardiac failure, asthma or allergies. Taken with 'Enap' these drugs may keep your blood pressure elevated.
Antidiabetic agents such as insulin, used to lower blood sugar levels. 'Enap' may cause your blood sugar levels to drop even further when taken with antidiabetic drugs.
Herbal supplements should be used with caution and only after informing your doctor first.
What are the possible risks or side-effects?
It is very important that you stop taking 'Enap' immediately and see your doctor if you have:
severe dizziness
light-headedness, especially at the start of treatment or when the dose is increased or when you stand up
It is vital to stop taking 'Enap' and seek medical attention immediately if you begin to itch, get short of breath or wheezy and develop swelling of the hands, mouth, throat, face or eyes.
While taking 'Enap', if you develop any of the following symptoms you should let you doctor know immediately:
jaundice (yellowing of the skin and whites of the eyes).
a dry cough which is persistent for a long time.
The most frequently reported side effects are:
blurred vision
dizziness
cough
nausea
weakness
headache
fainting
chest pain
fast heartbeat
difficulty breathing
abdominal pain
changes in taste
rash
tiredness
The following side effects have been reported:
anxiety
a sense of heightened awareness or a shaky feeling which may be caused by low blood sugar levels
confusion
sleepy or unable to sleep
nervousness
tingling or pins and needles like sensation in the hands or feet
vertigo (spinning sensation)
rapid forceful heartbeat
runny nose or stuffiness
sore throat and hoarseness
a bloating feeling and cramping pain in the abdomen (may be caused by an obstruction of the gut)
severe abdominal pain (may be caused by inflammation of the pancreas)
vomiting
constipation
loss of appetite
bubbly feeling in the stomach
peptic ulcer (symptoms may be burning, aching pain with an empty feeling and hunger, particularly when the stomach is empty)
perspiration
nettle-rash or hives
hair loss
reduced kidney function or kidney failure (symptoms may be lower back pain and reduction in the volume of urine passed)
presence of protein in the urine, which is usually detected by a test
muscle cramps
flushing
ringing in the ears
feeling unwell
Can I drink alcohol while taking it?
if you drink alcohol while taking 'Enap', it may cause your blood pressure to drop and you may experience dizziness, light-headedness or faintness. You should also keep your alcohol intake to a minimum.
What if I'm pregnant/breastfeeding?
The use of ACE inhibitors is not recommended during the first trimester of pregnancy. They cannot be used during the second and third trimester of pregnancy.
The use of Enap in breast-feeding is not recommended for preterm infants and for the first few weeks after delivery. In case of an older infant, the use of Enap in breast-feeding mothers may be considered if this treatment is necessary for the mother and the child is observed for any adverse effect.
If you have any more questions please ask your Pharmacist.
Remember to keep all medicines out of reach of children
Please Note: We have made every effort to ensure that the content of this information sheet is correct at time of publish, but remember that information about drugs may change. This sheet does not list all the uses and side-effects associated with this drug. For full details please see the drug information leaflet which comes with your medicine. Your doctor will assess your medical circumstances and draw your attention to any information or side-effects which may be relevant in your particular case.
References:
https://en.wikipedia.org/wiki/ENAP
http://www.hpra.ie/img/uploaded/swedocuments/2147657.PA0711_028_001.49441b0f-0a38-415e-91fc-3cba971b7f3b.000001Enap%20Combined%20PIL.140806.pdf
http://home.intekom.com/pharm/pharmady/enap.html
http://www.ncbi.nlm.nih.gov/pubmed/10097297
http://pharmadynamics.co.za/treat/heart-health/high-blood-pressure-medication/ace-inhibitors/enap-5-mg-10-mg-20-mg/