Terbinafine is an antifungal medicine prescribed for hard to treat fungal skin and nail infections.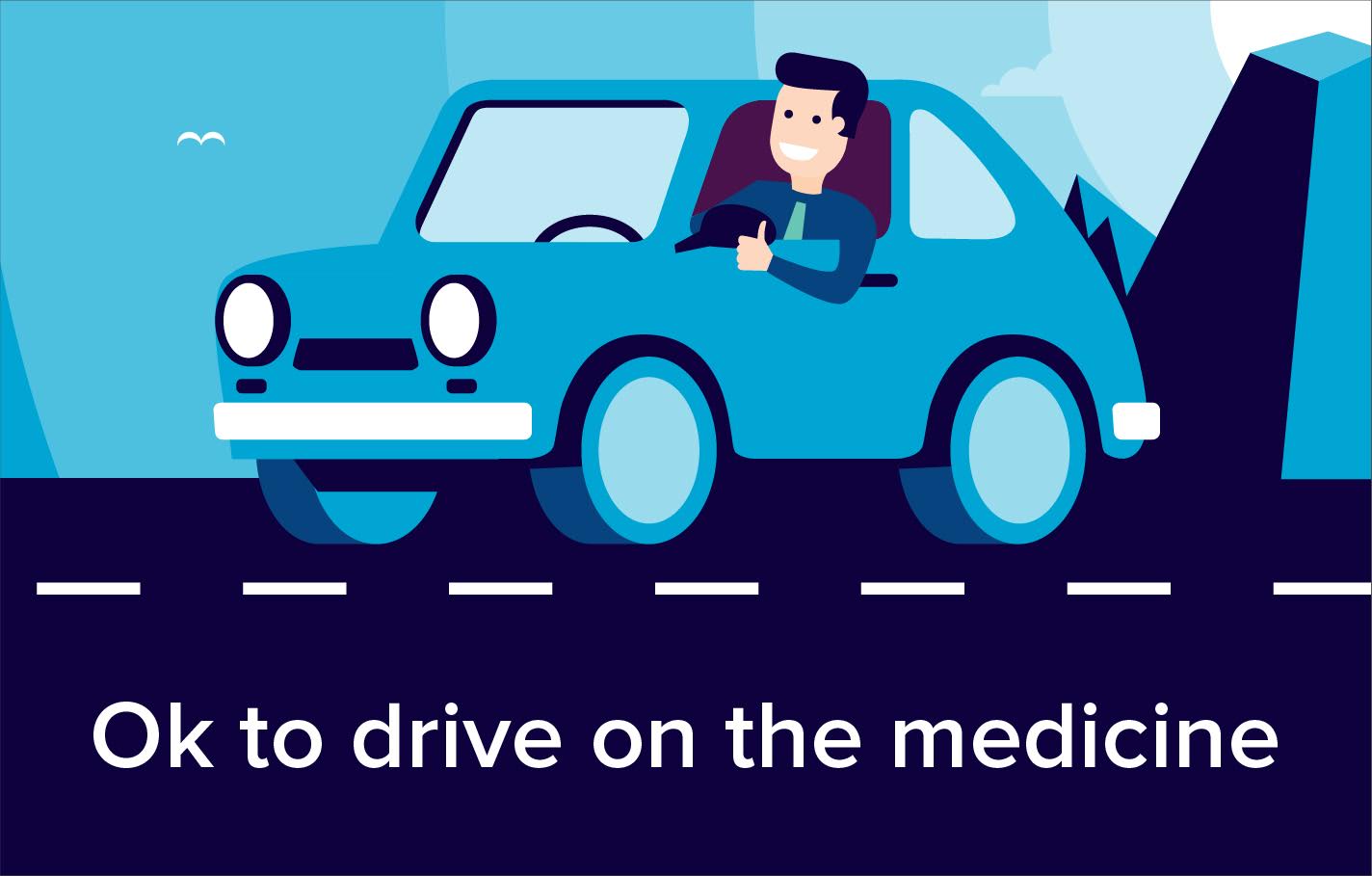 What are terbinafine tablets used for?
Treating fungal infections of the skin, such as those below, where treatment by mouth is needed because the infection is very severe, widespread or difficult to treat with creams or gels.
Ringworm (tinea corporis).
Fungal infection of the groin, ie jock itch (tinea cruris).
Athlete's foot (tinea pedis).
Fungal infection of the nails.
How does terbinafine work?
Terbinafine hydrochloride is an antifungal medicine that kills the fungi that are causing an infection. It does this by causing holes to develop in the fungal cell membranes.
The cell membranes of fungi are vital for their survival. They keep unwanted substances from entering the cells and stop the contents of the cells from leaking out. By causing holes to appear in the cell membranes, terbinafine kills the fungi and hence clears up the infection.
How do I take terbinafine tablets?
The usual dose for adults is one terbinafine 250mg tablet taken once a day. You should try and take your dose at the same time each day.
The length of treatment depends on the infection being treated, but you will usually need to take the medicine for between two and six weeks for skin infections, and between six weeks and three months for nail infections. Some toenail infections need treatment for six months or more. Always follow the instructions given by your doctor.
The tablets should be swallowed with a drink of water. They can be taken either with or without food.
If you forget to take a dose, don't worry, just take it as soon as you remember, then take your next tablet at the usual time. However, don't take a double dose to make up for a missed dose.
Make sure you take terbinafine tablets regularly and complete the course as directed by your doctor. It is important to complete the course, even if your symptoms have cleared up, otherwise there is a risk of the infection returning. If there are no signs of improvement after the first two weeks of treatment, consult your doctor.
What should I know before taking terbinafine tablets?
Terbinafine may on rare occasions cause liver problems. Your doctor may want to take a blood test to check your liver function before you start treatment. This test should be repeated after four to six weeks of treatment. You should consult your doctor promptly if you develop unexplained itching or fatigue, yellowing of the skin or eyes (jaundice), unusually dark urine or pale stools, nausea and vomiting, upper right abdominal pains or loss of appetite during treatment, as these could be signs of liver problems.
Who should not take terbinafine tablets?
Women who are breastfeeding.
Terbinafine tablets are not recommended for people with active or long-term liver disease.
Terbinafine tablets should not be used if you are allergic to any of their ingredients. Please inform your doctor or pharmacist if you have previously experienced such an allergy. If you feel you have experienced an allergic reaction, stop using this medicine and inform your doctor or pharmacist immediately.
Terbinafine tablets should be used with caution in
People with kidney or liver problems (your doctor may prescribe a lower dose).
People with psoriasis (terbinafine can sometimes make psoriasis worse).
People with a long-term autoimmune disease affecting connective tissue, called systemic lupus erythematosus (SLE).
Children (this medicine is not licensed for use in children).
Can I take terbinafine tablets while pregnant or breastfeeding?
Certain medicines should not be used during pregnancy or breastfeeding. However, other medicines may be safely used in pregnancy or breastfeeding providing the benefits to the mother outweigh the risks to the unborn baby. Always inform your doctor if you are pregnant or planning a pregnancy, before using any medicine.
The safety of terbinafine tablets for use during pregnancy has not been established. It is not recommended for use in pregnancy unless considered essential by your doctor. Ask your doctor for further medical advice.
Terbinafine passes into breast milk. Women who are breastfeeding should not take this medicine. Get further advice from your doctor.
What are the possible side effects of terbinafine tablets?
Medicines and their possible side effects can affect individual people in different ways. The following are some of the side effects that are known to be associated with terbinafine. Just because a side effect is stated here does not mean that all people using this medicine will experience that or any side effect.
Very common
Decreased appetite.
Disturbances of the gut such as indigestion, feeling bloated, nausea, vomiting, diarrhoea or abdominal pain.
Skin reactions such as rash or hives.
Pain in the muscles and joints.
Common
Uncommon
Alteration in taste, including taste loss, which usually recovers within several weeks after treatment is stopped.
Rare
Dizziness.
Feeling unwell.
Pins and needles sensations (paraesthesia).
Reduced sensation or numbness (hypoaesthesia).
Liver problems, such as jaundice, hepatitis or liver failure.
Very rare
Decreased levels of white blood cells or platelets in the blood (tell your doctor if you get any unexplained bruising or bleeding, or signs of infection such as a fever during treatment).
Spinning sensation.
Hair loss.
Increased sensitivity of the skin to UV light (photosensitivity).
Serious skin reactions (consult your doctor if you experience skin blistering or peeling or a skin rash that is getting worse).
Talk to your doctor, nurse or pharmacist if you want any more information about the possible side effects of terbinafine. If you think you have experienced a side effect, did you know you can report this using the yellow card website?
Can I take terbinafine tablets with other medicines?
It is important to tell your doctor or pharmacist what medicines you are already taking, including those bought without a prescription and herbal medicines, before you start treatment with terbinafine. Similarly, check with your doctor or pharmacist before taking any new medicines while taking terbinafine, to make sure that the combination is safe.
Terbinafine may increase the blood levels of the following medicines, which could potentially increase the risk of their side effects. If you are taking one of these, tell your doctor if you get any new or increased side effects after starting terbinafine:
atomoxetine
some medicines for irregular heartbeats, such as flecainide, propafenone
some beta-blockers, such as propranolol, metoprolol, timolol
some SSRI antidepressants, eg paroxetine
some tricyclic antidepressants, eg amitriptyline, nortriptyline and imipramine
tamsulosin.
Terbinafine may lower the blood level of ciclosporin, which could potentially make it less effective. Your doctor may want to do some extra monitoring.
The antibiotic rifampicin may increase the breakdown of terbinafine by the body and so may decrease the blood level of terbinafine. If you are taking rifampicin your doctor may need to prescribe a larger than normal dose of terbinafine to treat your fungal infection.
Cimetidine and fluconazole may decrease the breakdown of terbinafine by the body and so could increase the chance of getting side effects from terbinafine. Check with your doctor or pharmacist before taking them while you are taking terbinafine.
References:
https://en.wikipedia.org/wiki/Terbinafine
http://www.netdoctor.co.uk/medicines/skin-and-hair/a6981/terbinafine-tablets-lamisil/
https://www.drugs.com/lamisil.html
http://www.medicines.ie/medicine/6234/SPC/Lamisil+250mg+tablets/#MACHINEOPS
http://www.rxlist.com/lamisil-drug.htm