Your doctor will prescribe Mianserin to help relieve the symptoms of depression.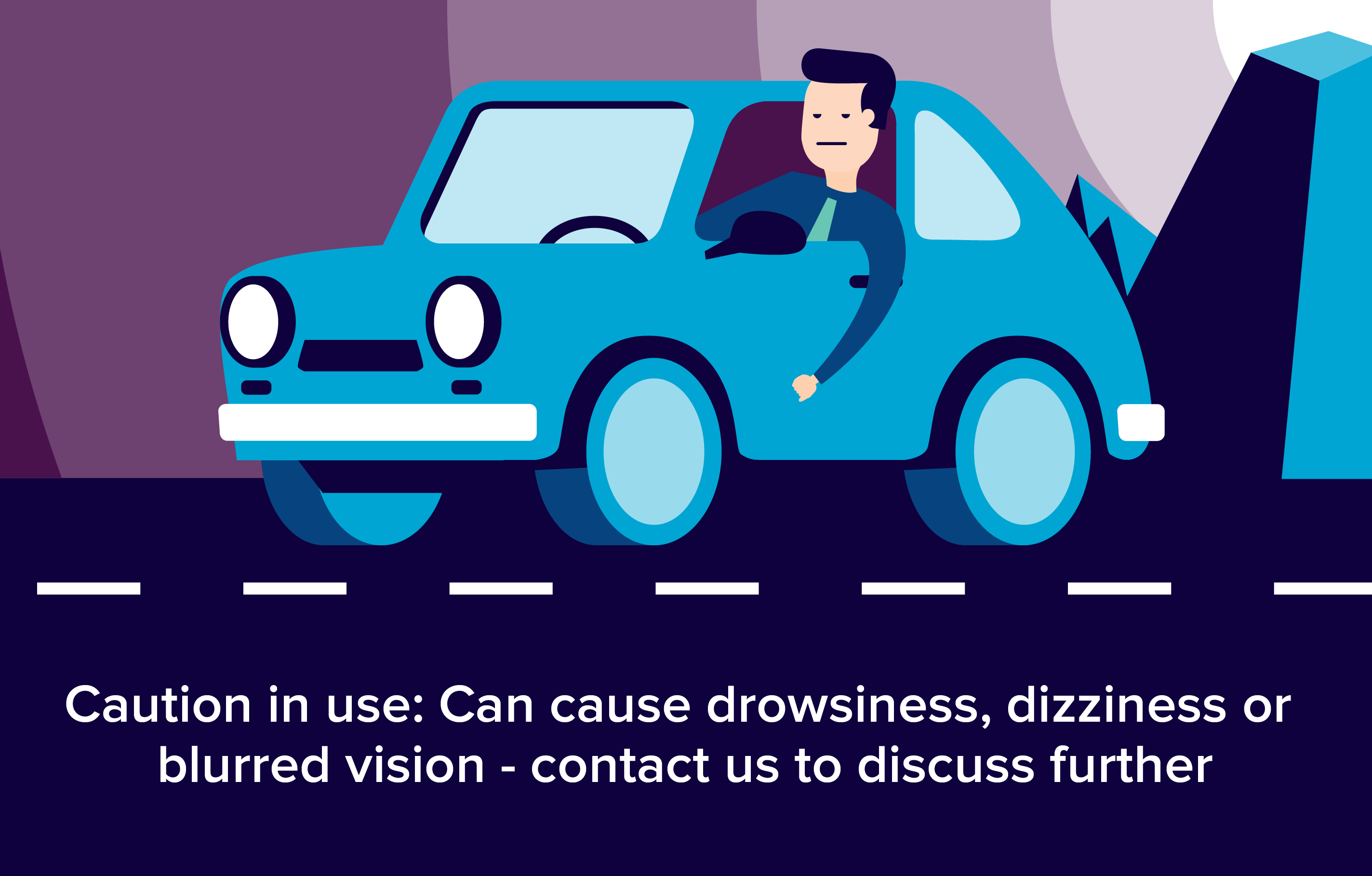 Why have I been prescribed Mianserin?
Your doctor will prescribe Mianserin to help relieve the symptoms of depression.
How does it work?
The exact way in which Mianserin works to relieve the symptoms of depression is not known, but it is thought to work on correcting imbalances of noradrenaline and serotonin which are known to be decreased in depression.
When and how do I take it?
You should swallow the tablets whole, with a drink, and not chew the tablets.
What's the dose?
The usual dose is:
Adults
The usual dose to start with is 30 mg or 40 mg Mianserin per day for the first few days.
Your doctor may then increase the dose prescribed up to a maximum of 90 mg Mianserin per day.
The dose may be taken as a single dose at bedtime or split into 2 or 3 doses taken throughout the day.
Elderly
Elderly patients will normally need a smaller daily dose of Mianserin, usually less than 30mg taken as a single dose at night.
Could it interact with other tablets?
You must tell your doctor or pharmacist if you are already taking any of the following medicines:
medicine to help lower blood pressure as your doctor may want to monitor your blood pressure
medicine to "thin the blood" - anticoagulants - such as Warfarin as your doctor will want to monitor you
Phenytoin for the treatment of epilepsy
Your doctor should check your blood count regularly every 4 weeks for the first 3 months of treatment.
If you are going to have an operation where you will have a general anaesthetic, tell the doctor that you are taking Mianserin.
Please tell your doctor or pharmacist if you are taking or have recently taken any other medicines, including medicines obtained without a prescription. Herbal products should also only be taken after talking with your doctor.
What are the possible risks or side-effects?
Like all medicines, Mianserin can cause side effects, although not everybody gets them:
The most common side effect is:
drowsiness
blurred vision can also occur
Other less frequent side effects include:
Swelling or tenderness of the breasts and secretion of milk, in both men and women
Aching or painful joints
Dizziness, especially on getting up
Swelling and fluid retention
Skin rashes
Sweating
Tremor or shaking
Unnecessary anxiety or over-excitability
Thoughts of suicide and worsening of your depression or anxiety disorder
If you are depressed and/or have anxiety disorders you can sometimes have thoughts of harming or killing yourself. These may be increased when first starting antidepressants, since these medicines all take time to work, usually about two weeks but sometimes longer.
Can I drink alcohol while taking it?
Do not drink alcohol whilst taking Mianserin.
What if I'm pregnant/breastfeeding?
Do not take Mianserin if you are pregnant, intend to become pregnant or are breast feeding.

If you have any more questions please ask your Pharmacist.
Remember to keep all medicines out of reach of children
Please Note: We have made every effort to ensure that the content of this information sheet is correct at time of publish, but remember that information about drugs may change. This sheet does not list all the uses and side-effects associated with this drug. For full details please see the drug information leaflet which comes with your medicine. Your doctor will assess your medical circumstances and draw your attention to any information or side-effects which may be relevant in your particular case.
References:
http://www.drugs.com/uk/mianserin-10mg-tablets-leaflet.html
https://en.wikipedia.org/wiki/Mianserin
http://patient.info/medicine/mianserin-for-depression
http://www.nps.org.au/medicines/brain-and-nervous-system/antidepressant-medicines/mianserin