Nalorex tablets contain the active ingredient naltrexone, which is a type of medicine called an opioid antagonist. It is used as part of the long-term treatment of addiction to opioid or opiate drugs such as heroin, methadone and morphine. The medicine is used to help people who were addicted to opioids to stay drug-free after they have gone through withdrawal or detox.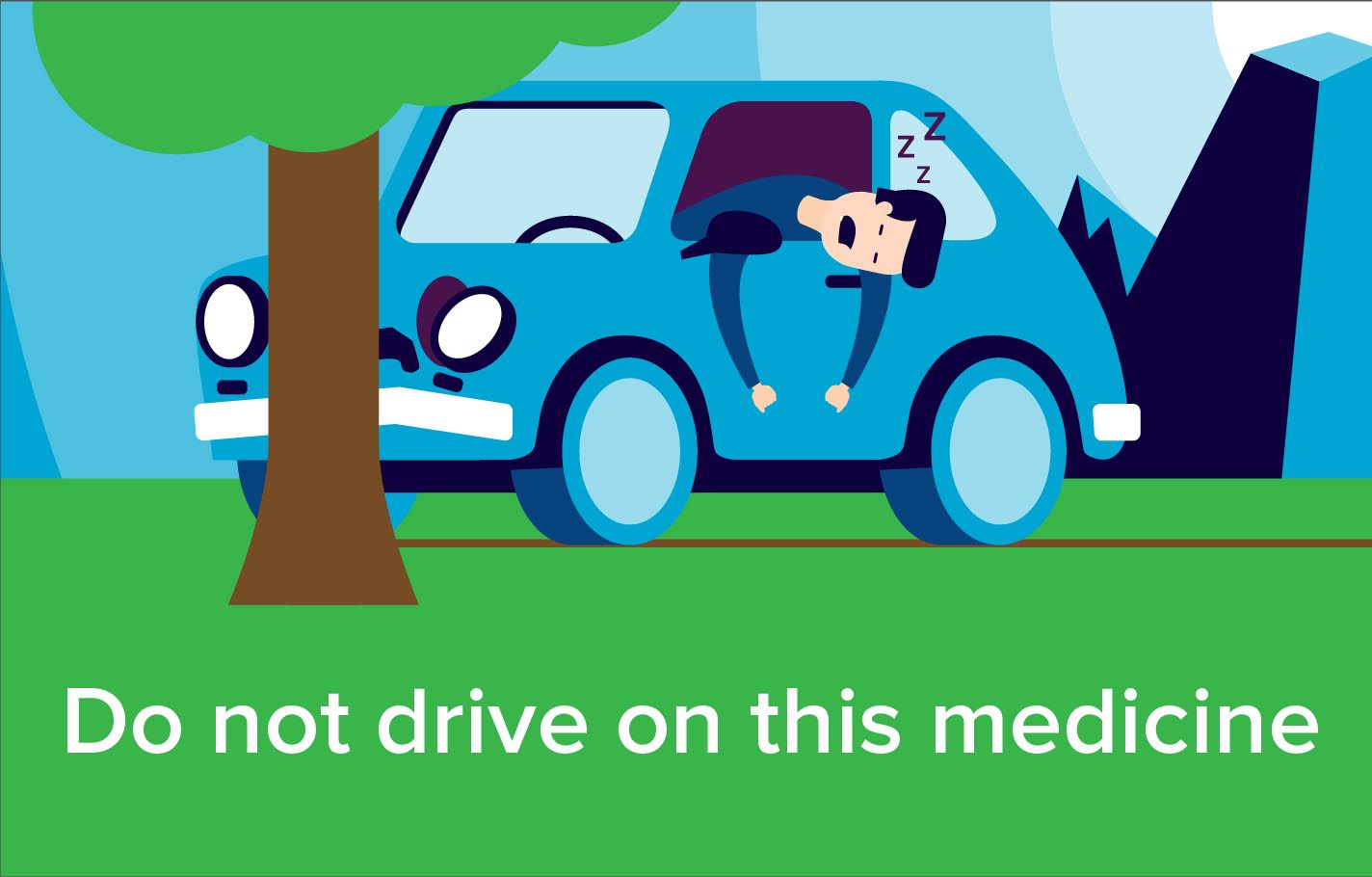 What is it used for?
Helping people who were previously dependent on opioid drugs such as heroin, methadone and morphine to remain drug-free after detoxification from the opioid.
How does it work?
Nalorex tablets contain the active ingredient naltrexone, which is a type of medicine called an opioid antagonist. It is used as part of the long-term treatment of addiction to opioid or opiate drugs such as heroin, methadone and morphine. The medicine is used to help people who were addicted to opioids to stay drug-free after they have gone through withdrawal or detox. (Naltrexone tablets are also available without a brand name, ie as the generic medicine.)
Naltrexone works by blocking opioid receptors in the brain. This means that if you take an opioid while you are taking naltrexone, it won't be able to stimulate the opioid receptors and so won't have any effect.
While you are taking naltrexone opioids will no longer give you the high you previously got by using them.
Athough the physical craving for the opioid will have gone after going through detoxification, the psychological craving usually lasts for longer. Naltrexone doesn't stop this craving, it just stops you getting a high from the drug if you should give in to the craving. It is important that naltrexone is used in combination with other forms of therapy and good social and psychological support to help you remain drug-free.
How do I take it?
You must have stopped taking any opioid drugs for at least 7 to 10 days before you start taking naloxone because otherwise it can cause you to go into opioid withdrawal. Your doctor may want to carry out a test to show that you are free from these drugs before you can start treatment.
Make sure you take this medicine exactly as your doctor has instructed.
The first dose is usually half a tablet. After this you will usually be asked to take one tablet once a day. Try to always take it at the same time each day.
Some people may be asked to take a higher dose on just three days each week, for example two tablets on Monday, two tablets on Wednesday and three tablets on Friday. Always follow the instructions given by your doctor.
The tablets should be swallowed with a glass of water. They can be taken either with or without food.
If you forget to take a dose don't worry, just take your next dose as usual. Do not take a double dose to make up for a missed dose.
Don't stop taking this medicine without consulting your doctor. The length of time it takes to recover from opioid addiction varies from person to person and you should continue taking this medicine for as long as instructed by your doctor.
Warning!
This medicine may sometimes cause drowsiness or other side effects that could affect your ability to drive or operate machinery safely. You should make sure you know how this medicine affects you before driving or operating machinery.
You must not attempt to overcome the opioid blockade caused by naltrexone by taking high doses of an opioid. This can result in potentially life-threatening opioid overdose when the effect of the last naltrexone dose starts to wear off.
You will need to have blood tests to monitor your liver function before you start taking this medicine and regularly throughout your treatment.
You will be given a medical alert card with this medicine. You should always carry this card with you so that if you are involved in an accident the medical staff treating you know you are taking naltrexone and can make sure you get appropriate pain treatment in an emergency.
Use with caution in
Decreased kidney function.
Decreased liver function.
Not to be used in
People who are currently dependent on opioids or who are going through withdrawal.
People currently taking opioid-containing medicines, for example cough or cold remedies containing dextromethorphan or pholcodine, or painkillers such as codeine, dihydrocodeine or morphine.
People with acute inflammation of the liver (hepatitis) or liver failure.
People with severe kidney failure.
Rare hereditary galactose intolerance, lactase deficiency or glucose-galactose malabsorption (Nalorex tablets contain lactose).
This medicine is not recommended for children and adolescents under 18 years of age.
This medicine should not be used if you are allergic to one or any of its ingredients. Please inform your doctor or pharmacist if you have previously experienced such an allergy.
If you feel you have experienced an allergic reaction, stop using this medicine and inform your doctor or pharmacist immediately.
Pregnancy and breastfeeding
Certain medicines should not be used during pregnancy or breastfeeding. However, other medicines may be safely used in pregnancy or breastfeeding providing the benefits to the mother outweigh the risks to the unborn baby. Always inform your doctor if you are pregnant or planning a pregnancy, before using any medicine.
This medicine should be used with caution in women who are pregnant and only if the potential benefits outweigh any risk to the developing baby. If you think you could be pregnant while taking this medicine you should consult your doctor straight away.
This medicine may pass into breast milk. You should get advice from your doctor before breastfeeding while you are taking this medicine.
Side effects
Medicines and their possible side effects can affect individual people in different ways. The following are some of the side effects that are known to be associated with this medicine. Just because a side effect is stated here, it does not mean that all people using this medicine will experience that or any side effect.
Very common
Headache.
Difficulty sleeping (insomnia).
Restlessness.
Nervousness and anxiety.
Abdominal pain.
Feeling sick and vomiting.
Muscle and joint pains.
Lack of energy.
Common
Dizziness or spinning sensation.
Shivering.
Feeling thirsty.
Increased sweating.
Watery eyes.
Chest pain.
Increased heart rate or awareness of your heartbeat (palpitations).
Constipation.
Diarrhoea.
Difficulty passing urine.
Rash.
Loss of appetite.
Erectile dysfunction, delayed ejaculation or reduced sex drive.
Increased energy.
Irritability or mood swings.
Uncommon
Speech problems.
Blocked or runny nose.
Liver problems. Consult your doctor if you develop any of the following symptoms, as they may indicate a problem with your liver: unexplained itching, yellowing of the skin or eyes, unusually dark urine, nausea and vomiting, abdominal pains, loss of appetite or flu-like symptoms.
Depression.
Hallucinations.
Abnormal dreams or nightmares.
Tremor.
Feeling sleepy.
Sensation of ringing or other noise in the ears (tinnitus).
The side effects listed above may not include all of the side effects reported by the medicine's manufacturer.
For more information about any other possible risks associated with this medicine, please read the information provided with the medicine or consult your doctor or pharmacist.
How can this medicine affect other medicines?
It is important to tell your doctor or pharmacist what medicines you are already taking, including those bought without a prescription and herbal medicines, before you start treatment with this medicine. Similarly, check with your doctor or pharmacist before taking any new medicines while taking this one, to make sure that the combination is safe.
You should not take medicines that contain opioids while you are taking naltrexone. These include the following:
cough, cold or flu remedies containing dextromethorphan, pholcodine or codeine
kaolin and morphine mixture for diarrhoea
painkillers containing opioids such as codeine, dihydrocodeine or morphine.
References:
https://www.drugs.com/uk/nalorex-50mg-film-coated-tablets-leaflet.html
http://www.netdoctor.co.uk/medicines/brain-and-nervous-system/a7180/nalorex-naltrexone/
http://www.medicines.ie/medicine/1664/SPC/Nalorex/#MACHINEOPS
https://www.medicines.org.uk/emc/medicine/18744
https://patient.info/medicine/naltrexone-tablets-adepend-nalorex-opizone
http://www.mims.co.uk/drugs/poisoning-and-drug-dependence/opiate-dependence/nalorex