Pantup is a generic brand of Protium. Pantup is used to treat certain conditions caused by too much acid being produced in the stomach.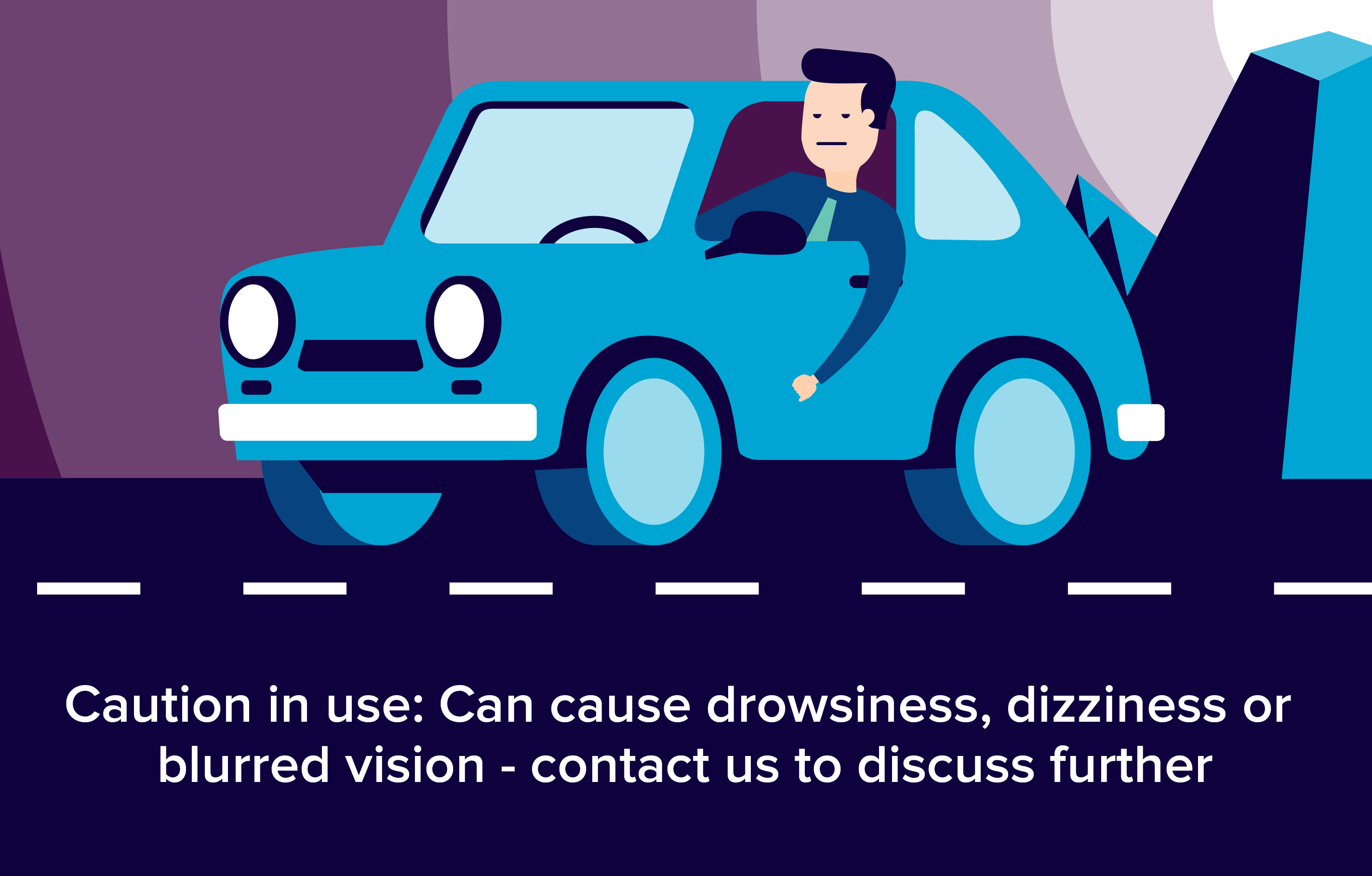 How does Pantup work?
Acid is produced naturally in your stomach to help you digest food and to kill bacteria. This acid is irritant so your body produces a natural mucous barrier which protects the lining of your stomach. In some people this barrier may have broken down allowing the acid to damage the stomach, causing inflammation, ulcers and other conditions. In other people there may be a problem with the muscular band at the top of the stomach that keeps the stomach tightly closed. This may allow the acid to escape and irritate the oesophagus.
This is called '
acid reflux
' and can cause
heartburn
and/or oesophagitis.
Proton pump inhibitors such as Pantup stop cells in the lining of the stomach from producing too much acid. This can help prevent ulcers from forming or assist the healing process. By decreasing the amount of acid, they can also help to reduce acid reflux related symptoms such as heartburn.
Pantup can also be used to treat irritation and ulceration of the stomach caused by non-steroidal anti-inflammatory drugs (NSAIDs). It can also be used as one part of a treatment to get rid of Helicobacter pylori a bacterium found in the stomach, which can cause ulcers.
How to take Pantup
Before starting this treatment, read the manufacturer's printed information leaflet from inside the pack. Take Pantup exactly as your doctor has told you. Try to take Pantup at the same time each day to avoid missing any doses. The usual dose is once a day in the morning. However, if you are taking Pantup for Helicobacter pylori eradication, you will be asked to take two doses a day - one in the morning and one in the evening. Swallow Pantup tablets whole. Do not chew or crush the tablets.
Take each dose an hour before a meal. If you forget to take a dose, take it as soon as you remember unless it is nearly time for your next dose, in which case leave out the missed dose. Do not take two doses together to make up for a forgotten dose.
What is Pantup used for?
Use Pantup with caution in:
Decreased kidney function.
Decreased liver function.
People with osteoporosis or who are at risk of osteoporosis, for example people taking long-term corticosteroid medicines and women who have passed the menopause. (This medicine may increase the risk of breaking a bone - see the warning section above.)
Vitamin B12 deficiency.
Do not use Pantup in:
Children under 12 years of age.
This medicine should not be used if you are allergic to one or any of its ingredients. Please inform your doctor or pharmacist if you have previously experienced such an allergy.
If you feel you have experienced an allergic reaction, stop using this medicine and inform your doctor or pharmacist immediately.
What about Pregnancy and breastfeeding
Certain medicines should not be used during pregnancy or breastfeeding. However, other medicines may be safely used in pregnancy or breastfeeding providing the benefits to the mother outweigh the risks to the unborn baby. Always inform your doctor if you are pregnant or planning a pregnancy, before using any medicine.
The safety of this medicine for use during pregnancy has not been established. It should only be used during pregnancy if the expected benefit to the mother is greater than any possible risk to the developing baby. Seek medical advice from your doctor or Pharmacist.
This medicine may pass into breast milk. It should only be used in women who are breastfeeding if the expected benefit to the mother is greater than any possible risk to the nursing infant. Seek medical advice from your doctor.
Side effects
Medicines and their possible side effects can affect individual people in different ways. The following are some of the side effects that are known to be associated with this medicine. Just because a side effect is stated here does not mean that all people using this medicine will experience that or any side effect.
Uncommon (affect between 1 in 100 and 1 in 1000 people):
Disturbances of the gut such as diarrhoea, constipation, abdominal pain or discomfort, bloating, wind.
Dry mouth.
Sleep disorders
Skin reactions such as rash or itching.
Feeling weak, tired or generally unwell.
Increased liver enzymes.
Rare (affect between 1 in 1000 and 1 in 10,000 people):
Blurred vision.
Increased levels of fats called cholesterol or triglycerides in the blood.
Weight changes.
Taste disturbances.
Pain in the muscles or joints.
Swollen ankles due to fluid retention (peripheral oedema).
Breast swelling in men.
Increased body temperature.
Very rare (affect less than 1 in 10,000 people) or frequency unknown:
Confusion.
Hallucinations.
Decreased number of white blood cells or platelets in the blood (leucopenia or thrombocytopenia).
Decreased level of sodium in the blood (hyponatraemia).
Decreased level of magnesium in the blood (hypomagnesaemia) - see warning section above.
Liver problems.
Kidney inflammation (interstitial nephritis).
Increased sensitivity of the skin to UV light (photosensitivity).
Severe skin reactions.
The side effects listed above may not include all of the side effects reported by the medicine's manufacturer.
For more information about any other possible risks associated with this medicine, please read the information provided with the medicine or consult your doctor or pharmacist.
How can Pantup affect other medicines?
You should tell your doctor or pharmacist what medicines you are already taking, including those bought without a prescription and herbal medicines, before you start treatment with this medicine. Similarly, check with your doctor or pharmacist before taking any new medicines while taking this one, to make sure that the combination is safe.
Pantium should not be taken by people taking the anti-HIV medicines atazanavir or rilpivirine. This is because Pantup reduces the absorption of these medicines from the gut and could make them less effective at treating HIV infection.
Proton pump inhibitors such as Pantup are not recommended for people taking the anti-HIV medicines raltegravir or saquinavir, because they may increase the blood level of these medicines and may therefore increase the risk of their side effects.
Due to its effect on the acidity in the stomach, Pantup may reduce the absorption of the following medicines from the stomach, which could make them less effective:
erlotinib
itraconazole
ketoconazole
lapatinib
pazopanib
posaconazole
ulipristal
vandetanib.
This medicine may enhance the anti-blood-clotting effect of anticoagulant medicines such as warfarin. As this could increase the risk of bleeding, if you are taking warfarin your doctor may want to perform extra monitoring of your blood clotting time (INR) when you start and stop treatment with this medicine, or if you take it irregularly.
There may be a greater chance of the level of magnesium in your blood falling too low if you are taking this medicine with digoxin, diuretics (such as bendroflumethiazide or furosemide) or other medicines that can lower blood magnesium levels. If you are taking one of these your doctor may want you to have a blood test to check your magnesium levels before you start taking pantup and then regularly during treatment.
How to store Pantup
Keep all medicines out of the reach and sight of children.
Store in a cool, dry place, away from direct heat and light.
If you have any more questions please ask your Pharmacist.
Remember to keep all medicines out of reach of children
Please Note: We have made every effort to ensure that the content of this information sheet is correct at time of publish, but remember that information about drugs may change. This sheet does not list all the uses and side-effects associated with this drug. For full details please see the drug information leaflet which comes with your medicine. Your doctor will assess your medical circumstances and draw your attention to any information or side-effects which may be relevant in your particular case.
References:
http://www.patient.co.uk/medicine/Pantoprazole.htm
http://www.netdoctor.co.uk/digestive-health/medicines/protium.html
http://www.medicines.ie/medicine/8009/SPC/Protium+40mg/
http://chemistry.about.com/od/hydrogen/f/What-Is-Protium.htm
More Videos...