Pinaclav is a generic brand of Augmentin. Pinaclav is a medicine which is used in certain types of bacterial infections. Pinaclav contains amoxicillin trihydrate/potassium clavulanate.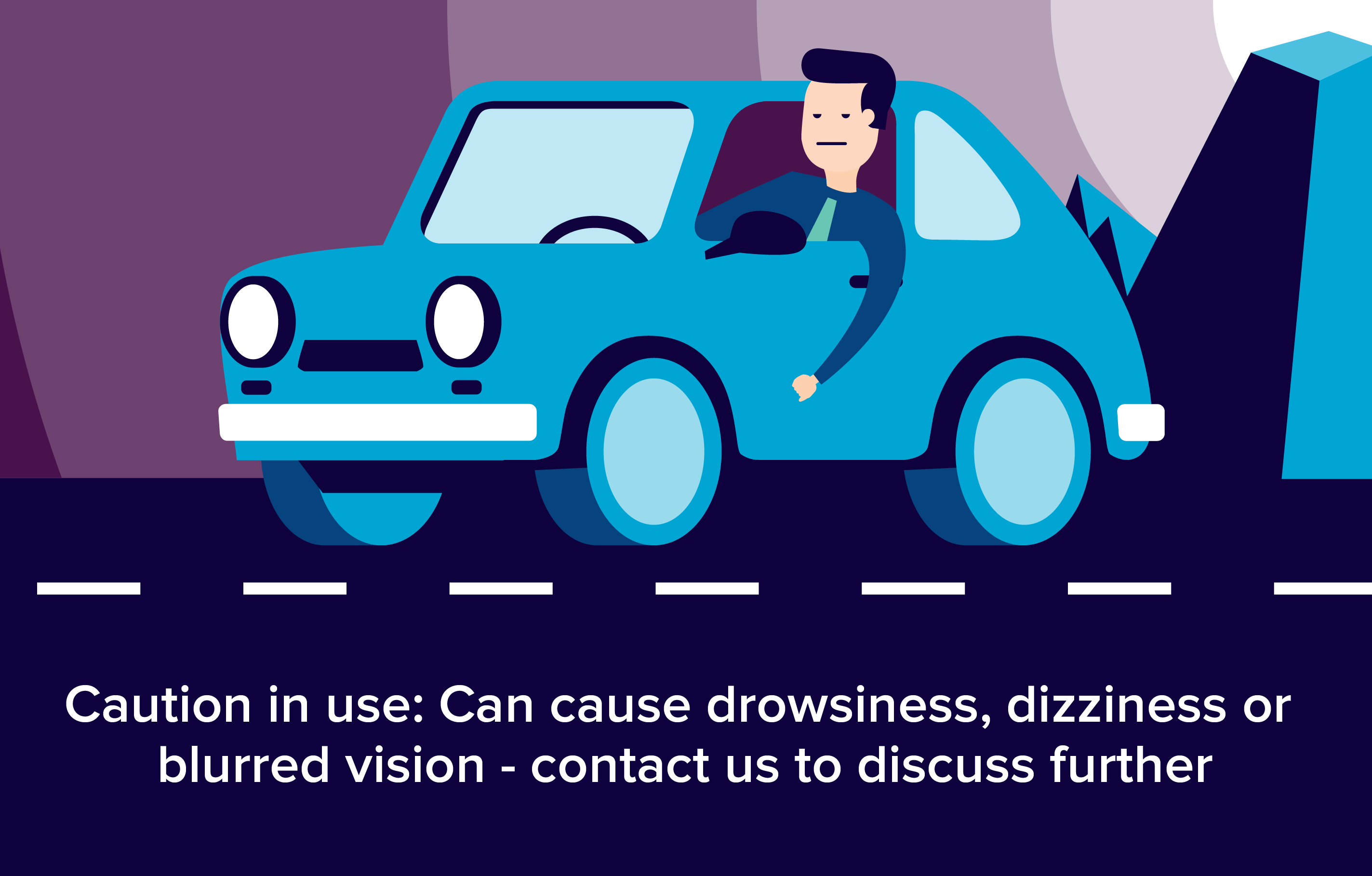 What is Pinaclav
Pinaclav is a penicillin antibiotic that contains two medicines - amoxicillin trihydrate and potassium clavulanate. They work together to kill certain types of bacteria and are used to treat certain types of bacterial infections. Pinaclav is usually used for up to14 days initially, and then your doctor will review the need for you to have further treatment with Pinaclav. If your symptoms continue or become worse you should contact your doctor
Do not share your medicine with other people. It may not be suitable for them and may harm them.
The pharmacy label on your medicine tells you how much medicine you should take. It also tells you how often you should take your medicine. This is the dose that you and your prescriber have agreed you should take. You should not change the dose of your medicine unless you are told to do so by your prescriber.
If you feel that the medicine is making you unwell or you do not think it is working, then talk to your prescriber.
Is Pinaclav suitable for you?
Pinaclav is not suitable for everyone and some people should never use it. Other people should only use it with special care. It is important that the person prescribing this medicine knows your full medical history.
Your prescriber may only prescribe this medicine with special care or may not prescribe it at all if you:
are allergic or sensitive to or have had a bad reaction to penicillins or beta-lactam antibiotics such as cephalosporins (Keflex), carbapenems or monobactams in the past
are allergic or sensitive to or have had a reaction to any of the ingredients in the medicine
are elderly
are passing less urine than usual
have glandular fever
have glucose-galactose malabsorption problems
have had atopic allergies
have had jaundice in the past after taking Augmentin-Duo
have kidney problems
have liver problems
have phenylketonuria
Furthermore the prescriber may only prescribe this medicine with special care or may not prescribe it at all for someone who is under the age of two months.
Side effects of Pinaclav:
Check with your doctor as soon as possible if you think you are experiencing any side-effects or allergic reactions due to taking Pinaclav tablets, even if the problem is not listed below. Like other medicines, Pinaclav can cause some side-effects. If they occur, they are most likely to be minor and temporary. However, some may be serious and need medical attention. Tell your doctor about any effect which is troublesome or ongoing.
Mild side effects
Tell your doctor if you notice any of the following that are troublesome or ongoing:
diarrhoea (several loose bowel movements per day), indigestion, pain in the stomach, feeling sick or being sick
white, furry, sore tongue and mouth (oral thrush), abnormal taste
soreness or itching of the vagina or vaginal discharge (vaginal thrush)
tooth discolouration
unusually active (hyperactivity)
More serious side effects
Tell your doctor immediately if you notice any of the following during or after taking Pinaclav tablets:
itching, rash
dark urine or pale stools
yellowing of the skin or eyes (jaundice)
severe stomach cramps
severe watery or bloody diarrhoea
unusual bleeding or bruising
These may be symptoms of rare but serious side-effects and require urgent medical attention.
Stop taking Pinaclav tablets and immediately contact your doctor or go to the emergency department of your nearest hospital if any of the following happens:
Wheezing, hives, severe skin reaction, fainting, swelling of limbs, face, lips, mouth or throat, difficulty swallowing or breathing, joint discomfort or swelling, swollen lymph glands, nausea and vomiting or fever. These may be signs of an allergic reaction or other reaction to Pinaclav. Allergy to these antibiotics is rare.
Fits/seizures.
Alcohol
Alcohol can interact with certain medicines.
In the case of Pinaclav:
there are no known interactions between alcohol and Pinaclav
Driving and operating machinery
When taking any medicine you should be aware that it might interfere with your ability to drive or operate machinery safely.
In the case of Pinaclav:
this medicine could affect your ability to drive or operate machinery
You should see how this medicine affects you before you judge whether you are safe to drive or operate machinery. If you are in any doubt about whether you should drive or operate machinery, talk to your prescriber.
Breast-feeding
Certain medicines can pass into breast milk and may reach your baby through breast-feeding.
In the case of Pinaclav:
you should only take this medicine while breast-feeding if your doctor thinks you need it
Before you have your baby you should discuss breast-feeding with your doctor or midwife. They will help you decide what is best for you and your baby based on the benefits and risks associated with this medicine. You should only breast-feed your baby while taking this medicine on the advice of your doctor or midwife.
Interactions
If you are taking more than one medicine they may interact with each other. At times your prescriber may decide to use medicines that interact, in other cases this may not be appropriate.
The decision to use medicines that interact depends on your specific circumstances. Your prescriber may decide to use medicines that interact, if it is believed that the benefits of taking the medicines together outweigh the risks. In such cases, it may be necessary to alter your dose or monitor you more closely.
Tell your prescriber the names of all the medicines that you are taking so that they can consider all possible interactions. This includes all the medicines which have been prescribed by your GP, hospital doctor, dentist, nurse, health visitor, midwife or pharmacist. You must also tell your prescriber about medicines which you have bought over the counter without prescriptions.
The following medicines may interact with Pinaclav:
acenocoumarol
allopurinol
probenecid
The following types of medicine may interact with Pinaclav:
medicines that are damaging to the liver
If you are taking Pinaclav and one of the above medicines or types of medicines, make sure your prescriber knows about it.
How do I store Pinaclav:
Keep your tablets in the original pack until it is time to take them. If you take the tablets out of the pack, they may not keep well.
Keep the pack in a cool dry place. Do not leave it in the car on a hot day. Do not store medicine in the bathroom or near a sink. Heat and dampness can destroy Pinaclav tablets.
Store all medicines out of the reach of children, such as in a locked cupboard.
If your doctor tells you to stop taking Pinaclav tablets or if the expiry date has passed, ask your pharmacist what to do with any tablets that are left over.
If you have any more questions please ask your Pharmacist.
Remember to keep all medicines out of reach of children
Please Note: We have made every effort to ensure that the content of this information sheet is correct at time of publish, but remember that information about drugs may change. This sheet does not list all the uses and side-effects associated with this drug. For full details please see the drug information leaflet which comes with your medicine. Your doctor will assess your medical circumstances and draw your attention to any information or side-effects which may be relevant in your particular case.
References:
http://medical-dictionary.thefreedictionary.com/Augmentin-Duo
http://www.nhs.uk/medicine-guides/pages/MedicineOverview.aspx?condition=Bacterial%20infections&medicine=Augmentin
http://www.medicines.ie/medicine/5417/SPC/
http://www.medicines.ie/medicine/5417/SPC/
http://www.mydr.com.au/medicines/cmis/augmentin-duo-forte-tablets
http://www.patient.co.uk/leaflets/augmentin_duo.htm
http://www.medicines.org.uk/emc/medicine/2026/spc