Lyrica (Pregabalin) belongs to a group of medicines used to treat epilepsy, neuropathic pain and Generalised Anxiety Disorder (GAD) in adults.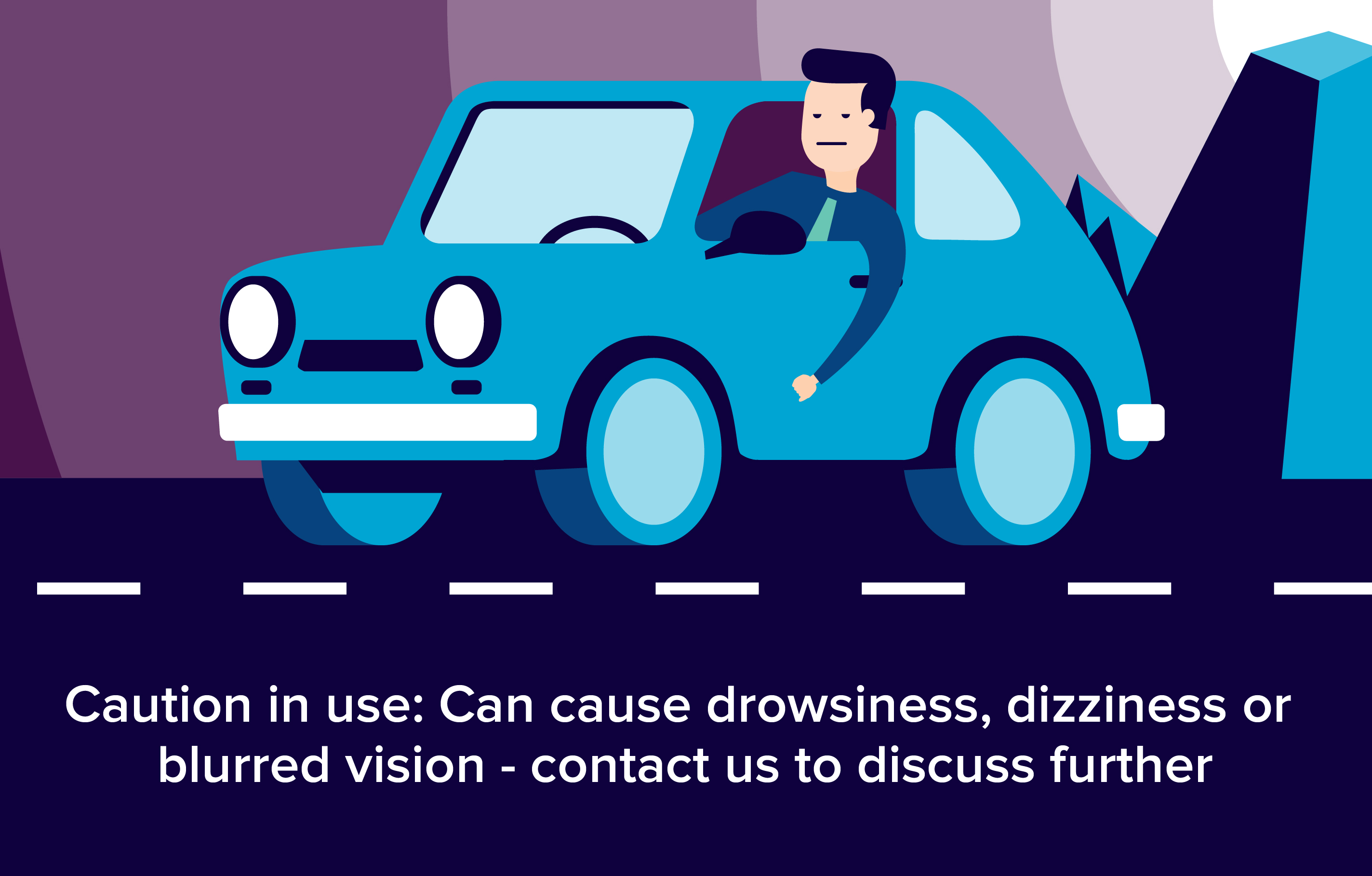 Why have I been prescribed Lyrica?
How does Lyrica work?
It works by increasing the amount of a certain chemical in the brain which calms the brain down and stops the nerves firing inappropriately.
When and how do I take Lyrica?
Always take Lyrica exactly as your doctor has instructed you. You should check with your doctor or pharmacist if you are not sure. Your doctor will determine what dose is appropriate for you.
Lyrica is for oral use only.
Swallow the capsule whole with water.
Continue taking Lyrica until your doctor tells you to stop.
What's the dose?
Peripheral and central neuropathic pain, epilepsy or Generalised Anxiety Disorder:
Take the number of capsules as instructed by your doctor.
The dose, which has been adjusted for you and your condition, will generally be between 150 mg and 600 mg each day.
Your doctor will tell you to take Lyrica either twice or three times a day. For twice a day take Lyrica once in the morning and once in the evening, at about the same time each day. For three times a day take Lyrica once in the morning, once in the afternoon and once in the evening, at about the same time each day.
Could it interact with other tablets?
Before taking any new medicine with Lyrica you should talk to your doctor. Please tell your doctor or pharmacist if you are taking or have recently taken any other medicines, including medicines obtained without a prescription.
Lyrica and certain other medicines may influence each other (interaction). When taken with certain other medicines, Lyrica may potentiate the adverse experiences seen with these drugs, including respiratory failure and coma. The degree of dizziness, sleepiness and decreased concentration may be increased if Lyrica is taken together with medicinal products containing:
Oxycodone – (used as a pain-killer)
Lorazepam – (used for treating anxiety)
Alcohol
Lyrica may be taken with oral contraceptives.
Herbal products should also only be taken after talking with your doctor.
What are the possible risks or side-effects?
Like all medicines, Lyrica can have side effects, although not everyone gets them.
Very common side-effects which may affect more than 1 person in 10 are listed below:
Common side-effects which may affect more than 1 person in 100 are listed below:
Increased appetite
Feeling of elation, confusion, disorientation, changes in sexual interest, irritability
Disturbance in attention, clumsiness, memory impairment, tremour, difficulty with speaking, tingling feeling, sedation, lethargy, insomnia, fatigue
Blurred vision, double vision
Vertigo, problems with balance
Dry mouth, constipation, vomiting, flatulence
Swelling of the body including extremities
Feeling drunk, abnormal style of walking
Can I drink alcohol while taking Lyrica?
It is advised not to drink alcohol while taking Lyrica
Always ask you doctor or pharmacist however as other medications you are taking may have a bearing on this.
What if I'm pregnant/breastfeeding?
Lyrica should not be taken during pregnancy, unless you are told otherwise by your doctor. Effective contraception must be used by women of child-bearing potential. Contact your doctor immediately if you become pregnant, think you might be pregnant or are planning to become pregnant while taking Lyrica.
It is not recommended to breast-feed your baby while using Lyrica as it is not known if Lyrica may be found in breast milk.

If you have any more questions please ask your Pharmacist.
Remember to keep all medicines out of reach of children
Please Note: We have made every effort to ensure that the content of this information sheet is correct at time of publish, but remember that information about drugs may change. This sheet does not list all the uses and side-effects associated with this drug. For full details please see the drug information leaflet which comes with your medicine. Your doctor will assess your medical circumstances and draw your attention to any information or side-effects which may be relevant in your particular case.
References:
http://www.lyrica.com
http://en.wikipedia.org/wiki/Pregabalin
http://www.drugs.com/lyrica.html
http://www.webmd.com/drugs/drug-93965-Lyrica+Oral.aspx?drugid=93965&drugname=Lyrica+Oral
http://www.rxlist.com/lyrica-drug.htm
http://arthritis.about.com/od/pregabalin/a/Lyrica.htm
http://www.medicinenet.com/pregabalin_lyrica/article.htm