Symbicort contains a combination of budesonide and formoterol. Budesonide is a steroid that reduces inflammation in the body. Formoterol is a bronchodilator that relaxes muscles in the airways to improve breathing.
Symbicort is used to prevent bronchospasm in people with asthma or chronic obstructive pulmonary disease (COPD).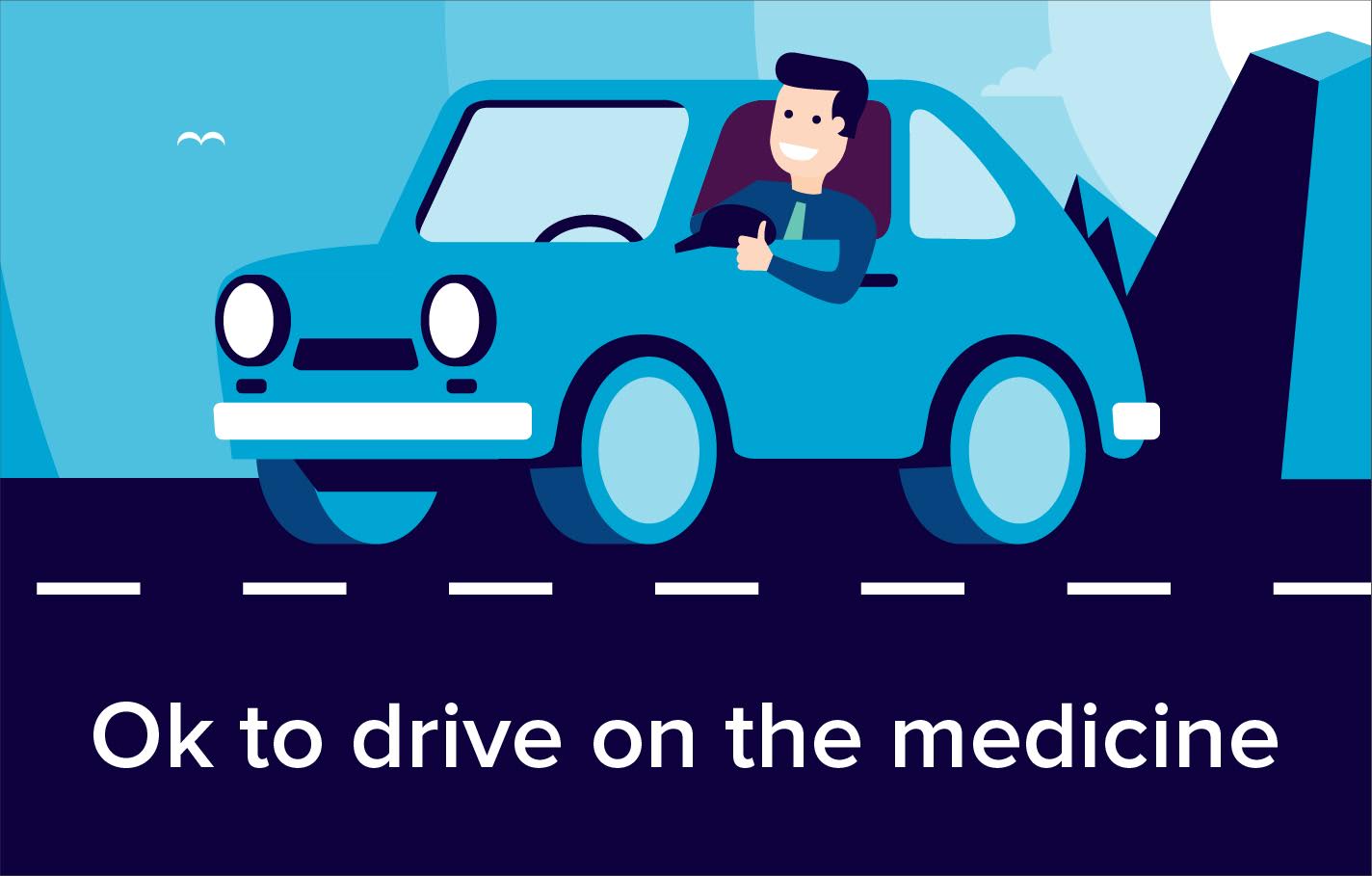 Before taking this medicine
You should not use Symbicort if you are allergic to budesonide or formoterol.
To make sure Symbicort is safe for you, tell your doctor if you have:
heart disease or high blood pressure;
epilepsy or other seizure disorder;
diabetes;
glaucoma, cataracts, or herpes infection of the eyes;
any active infection, including tuberculosis;
liver disease;
weak immune system (caused by disease or by using certain medicine);
an electrolyte imbalance (such as low potassium levels in your blood); or
a thyroid disorder.
Long-term use of steroids may lead to bone loss (osteoporosis), especially if you smoke, if you do not exercise, if you do not get enough vitamin D or calcium in your diet, or if you have a family history of osteoporosis.
How should I use Symbicort?
Symbicort may increase the risk of asthma-related death or breathing problems that require you to be in the hospital. Use only the prescribed dose of this medicine, and do not use it for longer than your doctor recommends. Follow all directions on your prescription label and the patient instructions for safe use.
Symbicort comes with a medication guide for safe and effective use, and directions for priming and cleaning the inhaler device. Follow these directions carefully. Ask your doctor or pharmacist if you have any questions.
Symbicort is not a rescue medicine. It will not work fast enough to treat an asthma attack or COPD flare-up. Your doctor may prescribe a fast-acting inhalation medicine to treat a bronchospasm attack.
Always rinse out your mouth with water after using the inhaler device, to help prevent thrush (a fungal infection in the mouth or throat).
While using Symbicort, your doctor may need to check your vision and bone mineral density.
Call your doctor if your symptoms do not improve after the first week of treatment, or if you think your asthma medications are not working as well. If you use a peak flow meter at home, tell your doctor if your numbers are lower than normal.
Your dose needs may change if you have surgery, are ill, are under stress, or have recently had an asthma attack. Do not change your medication dose or schedule without your doctor's advice.
If you also use a steroid medication, do not stop using it suddenly or you may have unpleasant withdrawal symptoms. Follow your doctor's instructions about tapering your dose.
Store Symbicort at room temperature, away from moisture, light, and heat. Always keep the cover on the inhaler device when not in use. Keep the medicine canister away from open flame or high heat, such as in a car on a hot day. The canister may explode if it gets too hot. Do not puncture or burn an empty inhaler canister.
Do not try to take apart the Symbicort inhaler device. Clean the mouthpiece every 7 days following the instructions in the medication guide.
Throw the Symbicort inhaler away when the inhalations counter on the canister shows a 0, or if it has been longer than 3 months since you first took the canister out of its foil pouch. The dose indicator on the inhaler will turn yellow when there are 20 doses left in the device. Get your prescription refilled before you run out of medicine completely. Always use the new inhaler device provided with your refill.
What happens if I miss a dose?
Use the missed dose as soon as you remember. Skip the missed dose if it is almost time for your next scheduled dose. Do not use extra medicine to make up the missed dose.
What happens if I overdose?
Seek emergency medical attention. Overdose can cause severe headache, pounding in your neck or ears, confusion, chest pain, shortness of breath, pounding heartbeats or fluttering in your chest, tremor, or nervousness.
Using too much of a steroid long-term can lead to symptoms such as: thinning skin, easy bruising, changes in the shape or location of body fat (especially in your face, neck, back, and waist), increased acne or facial hair, menstrual problems, impotence, or loss of interest in sex.
What should I avoid while using Symbicort?
If Symbicort gets in your eyes, rinse with water and call your doctor if you have severe eye redness or irritation.
Do not use a second form of formoterol, or a similar long-acting bronchodilator such as salmeterol (Serevent) or arformoterol (Brovana).
Using a steroid can lower the blood cells that help your body fight infections. Avoid being near people who are sick or have infections. Call your doctor for preventive treatment if you are exposed to chicken pox or measles. These conditions can be serious or even fatal in people who are using steroid medicines.
Symbicort side effects
Get emergency medical help if you have any of these signs of an allergic reaction to Symbicort: hives; difficult breathing; swelling of your face, lips, tongue, or throat.
Call your doctor at once if you have:
worsening asthma symptoms;
wheezing, choking, or other breathing problems after using this medication;
blurred vision, tunnel vision, eye pain or swelling, or seeing halos around lights;
signs of infection - fever, chills, body aches, nausea, vomiting, unusual tiredness;
symptoms of pneumonia - fever, cough with yellow or green mucus, stabbing chest pain, wheezing, feeling short of breath;
swelling of your blood vessels - numbness or tingling in your arms or legs, flu symptoms, stuffy nose, sinus pain, skin rash;
low potassium - confusion, uneven heart rate, extreme thirst, increased urination, leg discomfort, muscle weakness or limp feeling; or
high blood sugar - increased thirst, increased urination, hunger, dry mouth, fruity breath odor, drowsiness, dry skin, blurred vision, weight loss.
Common Symbicort side effects may include:
white patches in your mouth or throat (call your doctor if this occurs);
throat irritation after using the inhaler;
stomach discomfort, vomiting;
cold symptoms such as stuffy or runny nose, sneezing, sinus pain, sore throat;
flu symptoms (fever, chills, body aches); or
back pain, headache.
What other drugs will affect Symbicort?
Tell your doctor about all medicines you use, and those you start or stop using during your treatment with Symbicort, especially:
imatinib, isoniazid, nefazodone;
an antibiotic - clarithromycin, erythromycin, telithromycin;
antifungal medicine - itraconazole, ketoconazole, posaconazole, voriconazole;
heart medication - carvedilol, labetalol, nicardipine, propranolol, quinidine, sotalol, timolol, and others;
hepatitis C medications - boceprevir, telaprevir; or
HIV/AIDS medication - atazanavir, delavirdine, fosamprenavir, indinavir, nelfinavir, ritonavir, saquinavir.
This list is not complete. Other drugs may interact with Symbicort, including prescription and over-the-counter medicines, vitamins, and herbal products. Not all possible interactions are listed in this medication guide.
Use with caution in
Severe liver disease.
Diabetes.
Thyrotoxicosis.
Tumour of the adrenal gland (phaeochromocytoma).
Heart disease characterised by thickening of the internal heart muscle and a blockage inside the heart (hypertrophic obstructive cardiomyopathy).
Narrowing of the main artery that leaves the heart to supply blood to the body (aortic stenosis).
Fast, abnormal heart rhythms (tachyarrhythmias).
Abnormal heart rhythm seen on a heart monitoring trace (ECG) as a 'prolonged QT interval'.
Heart disease caused by inadequate blood flow to the heart (ischaemic heart disease).
Severe cardiovascular disease.
Severe heart failure.
Very high blood pressure (severe hypertension).
A weakening in the wall of an artery that causes it to bulge outwards (aneurysm).
Untreated low potassium blood levels (hypokalaemia).
Fungal or viral infections in the airways.
Tuberculosis affecting the lungs.
Pregnancy and breastfeeding
Certain medicines should not be used during pregnancy or breastfeeding. However, other medicines may be safely used in pregnancy or breastfeeding providing the benefits to the mother outweigh the risks to the unborn baby. Always inform your doctor if you are pregnant or planning a pregnancy, before using any medicine.
It is important that asthma is well controlled in pregnant women. Wherever possible, asthma medications should be taken by inhaler, as this minimises the amount of medicine that enters the bloodstream and crosses the placenta to the developing baby.
Symbicort turbohaler should be used with caution during pregnancy and only if the benefits outweigh any possible risks to the developing baby. Seek further medical advice from your doctor.
In general, asthma inhalers can be used as normal during breastfeeding, because the amount of medicine that passes into breast milk after using an inhaler is negligable and unlikely to harm the baby. The budesonide in this inhaler does pass into breast milk and is not expected to have any effects on a nursing child. However, it is not known if the formoterol in this inhaler passes into breast milk. You should seek medical advice from your doctor before breastfeeding while using this medicine.
If you have any more questions please ask your Pharmacist.
Remember to keep all medicines out of reach of children
Please Note: We have made every effort to ensure that the content of this information sheet is correct at time of publish, but remember that information about drugs may change. This sheet does not list all the uses and side-effects associated with this drug. For full details please see the drug information leaflet which comes with your medicine. Your doctor will assess your medical circumstances and draw your attention to any information or side-effects which may be relevant in your particular case.
References:
https://www.medicines.org.uk/emc/medicine/4821
http://www.nps.org.au/medicines/respiratory-system/preventive-aerosols-and-inhalations/budesonide-eformoterol-fumarate-dihydrate/symbicort-turbuhaler-400-12-powder-for-inhalation
https://www.drugs.com/symbicort.html
http://www.netdoctor.co.uk/medicines/allergy-and-asthma/a8276/symbicort-budesonide-and-formoterol/