Tarivid (Ofloxacin) is used to treat bacterial infections such as chest, genito-urinary and skin infections in adults. It works by killing the bacteria which cause the infection.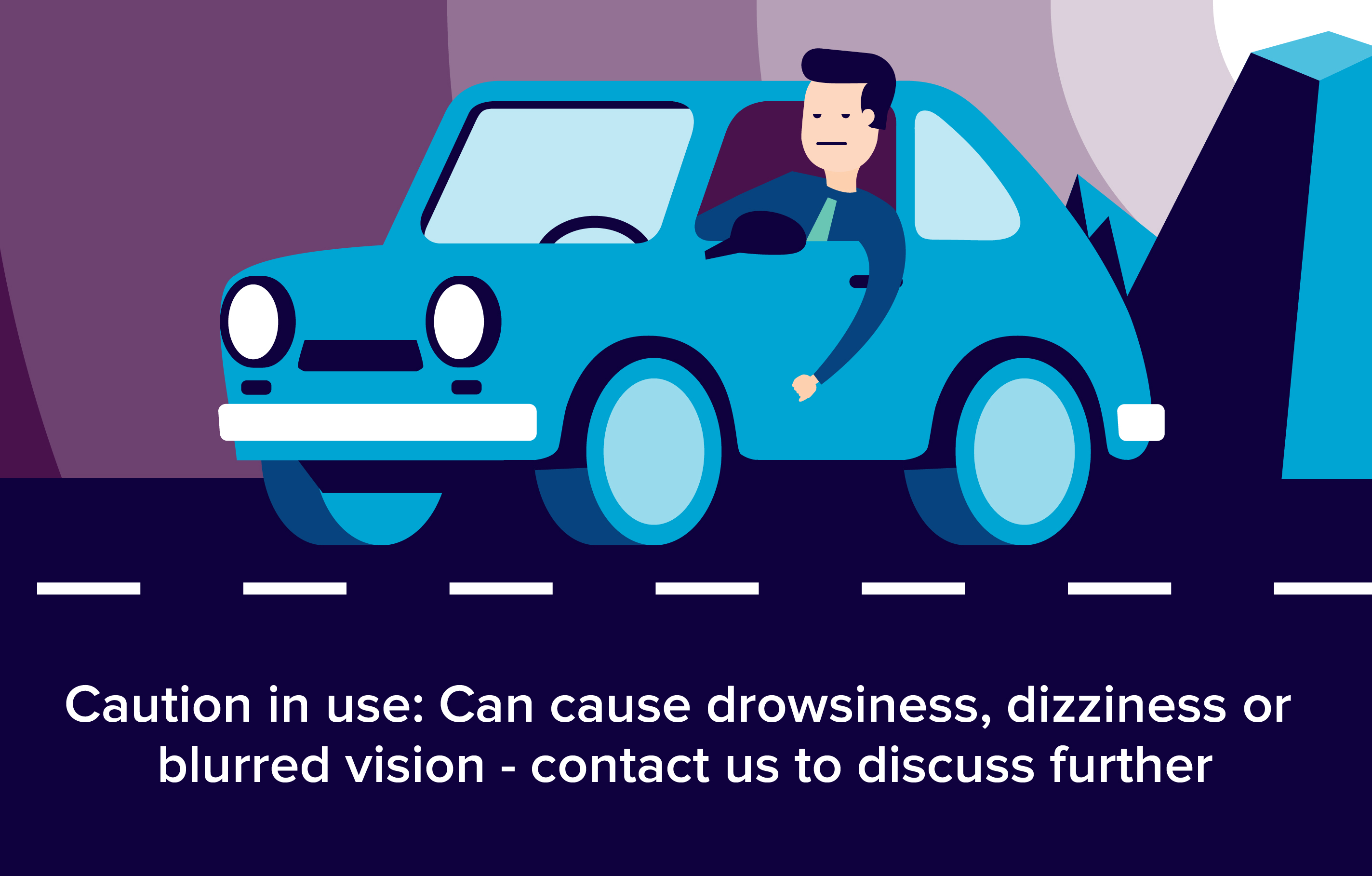 Before taking Tarivid
Before taking Tarivid make sure your doctor or pharmacist knows:
If you are pregnant, trying for a baby or breast-feeding.
If you have ever experienced tendon problems after taking any other quinolone antibiotic such as ciprofloxacin, levofloxacin, moxifloxacin, nalidixic acid or norfloxacin.
If you have kidney or liver problems.
If you have epilepsy or any other condition that causes fitting.
If you have ever had mental health problems.
If you have myasthenia gravis (a muscle weakening disease).
If you know you have glucose 6-phosphate dehydrogenase (G6PD) deficiency.
If you are taking other medicines, including those available to buy without a prescription, herbal and complementary medicines.
If you have
ever had an
allergic reaction
to this or any other medicine.
How to take Tarivid
Before starting this treatment, read the manufacturer's printed information leaflet from inside the pack.
Take Tarivid exactly as your doctor has told you. It is usually taken once or twice a day depending on the infection being treated. Read the label carefully to make sure you know which dose is right for you.
If you have been told to take Tarivid twice a day, space your doses out evenly throughout the day.
It is not important whether you take Tarivid before or after food.
Keep taking this antibiotic until the course is finished unless you are told to stop. This is important in order to prevent the infection from coming back.
Do not take indigestion remedies, or medicines containing iron or zinc, in the 2 hours before or after you take Tarivid. This is because they interfere with the way Tarivid is absorbed by your body and stop it from working fully.
If you forget to take a dose, take it as soon as you remember and then continue as before. Do not take two doses together to make up for a forgotten dose.
What is Tarivid used for?
Bacterial infections of the lungs and airways (chest or lower respiratory tract infections).
Bacterial infections of skin or soft tissue (soft tissue is underneath the skin and includes muscle).
Bacterial infections of the urinary tract, including kidney infections (pyelonephritis), cystitis and chronic prostatitis.
Inflammation of the urethra or cervix that is not caused by gonorrhoea (non-gonococcal urethritis or cervicitis).
Gonorrhoea.
Bacterial infections of the blood (septicaemia or blood poisoning) - given as a drip into a vein for this purpose.
Possible side effects of Tarivid:
All medicines may cause side effects, but many people have no, or minor, side effects. Check with your doctor if any of these most common side effects persist or become bothersome:
loss of appetite
nausea
sensitivity to sunlight
trouble sleeping
vomiting
Seek medical attention right away if any of these severe side effects occur:
Severe allergic reactions (rash; hives; itching; difficulty breathing; tightness in the chest; swelling of the mouth, face, lips, or tongue)
agitation
bizarre behavior
bloody stools
confusion
convulsions
dark urine
decreased urination
difficulty swallowing
excessive urination, thirst, or hunger; fainting
fast or irregular heartbeat
fever, chills, or unusual cough
hallucinations
hoarseness
joint or muscle pain or swelling
lightheadedness
loss of consciousness
mental or mood changes
nervousness; nightmares
pale stools
red, swollen, blistered, or peeling skin
restlessness
seizures
shortness of breath
shock (pale skin)
sleeplessness
severe or persistent stomach pain/cramps
suicidal thoughts
tendon pain, inflammation, or swelling
tightness of the throat; tingling; tremours
unusual bruising or bleeding
unusual tiredness or weakness
urination problems
vaginal irritation or discharge
yellowing of skin or eyes.
This is not a complete list of all side effects that may occur. If you have questions about side effects, contact your health care provider. Call your doctor for medical advice about side effects.
How to store Tarivid
Keep all medicines out of the reach and sight of children.
Store in a cool, dry place, away from direct heat and light.
If you have any more questions please ask your Pharmacist.
Remember to keep all medicines out of reach of children
Please Note: We have made every effort to ensure that the content of this information sheet is correct at time of publish, but remember that information about drugs may change. This sheet does not list all the uses and side-effects associated with this drug. For full details please see the drug information leaflet which comes with your medicine. Your doctor will assess your medical circumstances and draw your attention to any information or side-effects which may be relevant in your particular case.
References:
http://www.patient.co.uk/medicine/Ofloxacin.htm
http://www.netdoctor.co.uk/sex-and-relationships/medicines/tarivid.html
http://xpil.medicines.org.uk/viewpil.aspx?docid=8868
http://home.intekom.com/pharm/hmr/tarivid.html
http://www.drugs.com/uk/tarivid-400mg-tablets-leaflet.html
http://www.procanadadrugs.com/tarivid-ofloxacin-200mg-1064.html
http://www.mims.com/indonesia/drug/info/Tarivid/