Tylex Capsules is indicated in patients older than 12 years of age for the treatment of acute moderate pain which is not considered to be relieved by other analgesics such as paracetamol or ibuprofen (alone).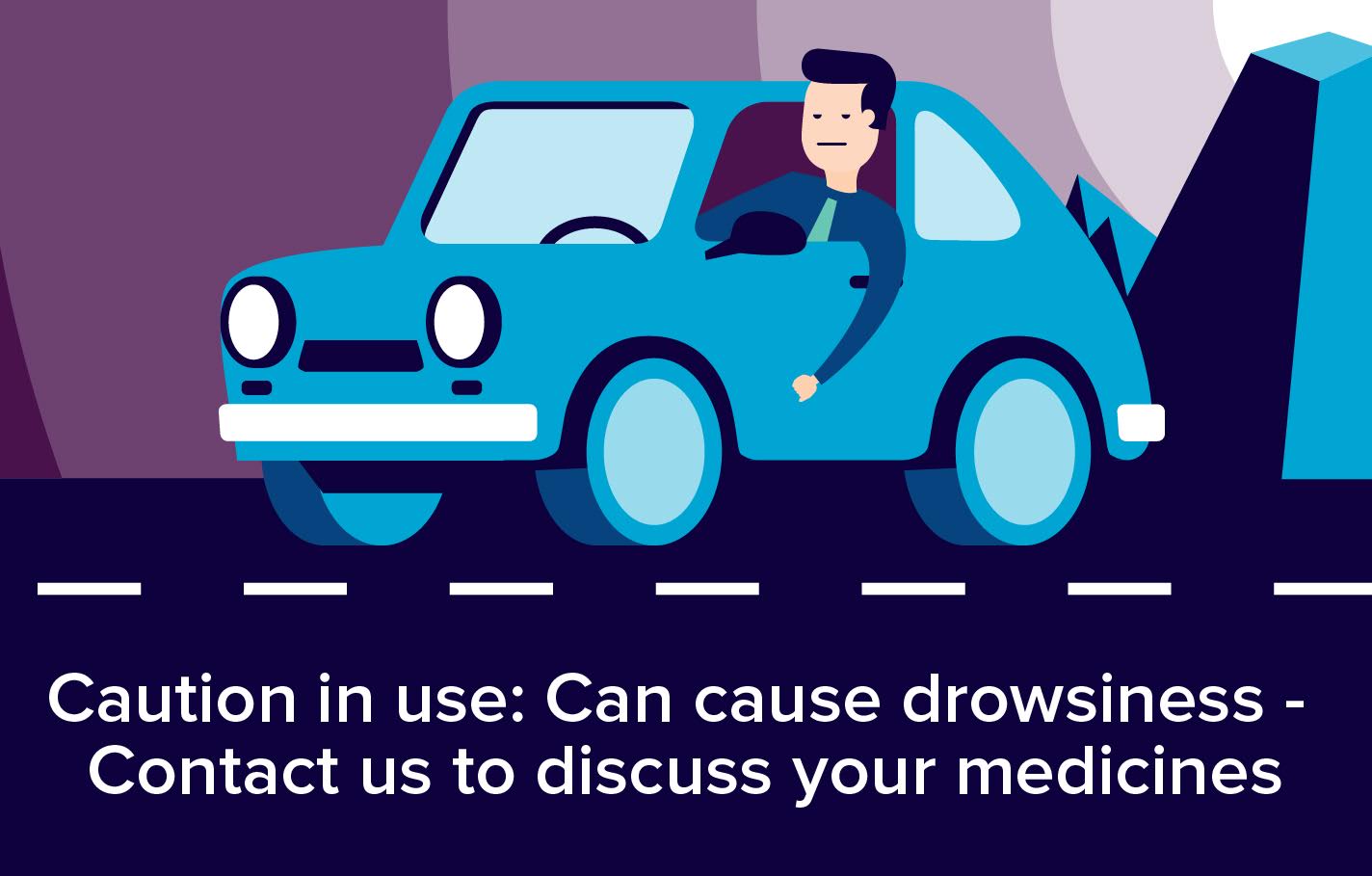 How to take Tylex
Codeine should be used at the lowest effective dose for the shortest period of time.
The duration of treatment should be limited to 3 days and if no effective pain relief is achieved the patients/carers should be advised to seek the views of a physician.
ADULTS
Tylex capsules are given orally. The usual dose is one or two capsules up to 4 times a day at intervals not less than 6 hours. Maximum daily dose should not exceed 240 mg of codeine phosphate (i.e. not more than eight capsules per 24 hours should be taken)
ELDERLY
A reduced dose may be required.
PAEDIATRIC POPULATION
Children aged 12 years to 18 years:
The recommended codeine dose for children 12 years and older should be 30 to 60 mg every 6 hours when necessary up to a maximum dose of 240 mg daily. The dose is based on the body weight (0.5-1mg/kg).
Children aged less than 12 years:
Codeine should not be used in children below the age of 12 years because of the risk of opioid toxicity due to the variable and unpredictable metabolism of codeine to morphine.
Dosage should be adjusted according to the severity of the pain and the response of the patient. However, it should be kept in mind that tolerance to codeine can develop with continued use and that the incidence of untoward effects is dose related. Doses of codeine higher than 60 mg fail to give commensurate relief of pain but merely prolong analgesia and are associated with an appreciably increased incidence of undesirable side effects.
Contraindications
These capsules should not be administered to patients who have previously exhibited hypersensitivity to either paracetamol or codeine, or to any of its excipients.
Tylex capsules should not be used:
In children under the age of 12 years.
In all paediatric patients (0-18 years of age) who undergo tonsillectomy and/or adenoidectomy for obstructive sleep apnoea syndrome due to an increased risk of developing serious and life-threatening adverse reactions
In women during breastfeeding
In patients for whom it is known they are CYP2D6 ultra-rapid metabolisers.
Side effects
Nausea and vomiting.
Dizziness or spinning sensation.
Drowsiness.
Confusion.
Itching or skin rash.
Slow, shallow breathing (respiratory depression).
Decreased blood pressure (hypotension).
Fertility, pregnancy and lactation
These capsules are not recommended during pregnancy since safety in pregnant women has not been established.
Tylex Capsules should not be used during breastfeeding.
At normal therapeutic doses codeine and its active metabolites may be present in breast milk at very low doses and is unlikely to adversely affect the breast fed infant.
However, if the patient is an ultra-rapid metaboliser of CYP2D6, higher levels of the active metabolite, morphine, may be present in breast milk and on very rare occasions may result in symptoms of opioid toxicity in the infant, which may be fatal.
If symptoms of opioid toxicity develop in either the mother or the infant, then all codeine containing medicines should be stopped and alternative non-opioid analgesics prescribed. In severe cases consideration should be given to prescribing naloxone to reverse these effects.
If you have any more questions please ask your Pharmacist.
Remember to keep all medicines out of reach of children
Please Note: We have made every effort to ensure that the content of this information sheet is correct at time of publish, but remember that information about drugs may change. This sheet does not list all the uses and side-effects associated with this drug. For full details please see the drug information leaflet which comes with your medicine. Your doctor will assess your medical circumstances and draw your attention to any information or side-effects which may be relevant in your particular case.
References:
http://patient.info/medicine/co-codamol-for-pain-relief
http://www.netdoctor.co.uk/medicines/aches-and-pains/a26365/co-codamol-uses-and-action/
https://www.medicines.org.uk/emc/medicine/6268
http://www.drugs.com/uk/tylex-30-mg-500-mg-capsules-hard-leaflet.html