In this article, I describe what incontinence is, what can cause incontinence, how incontinence is treated and finally how you manage incontinence over the long term.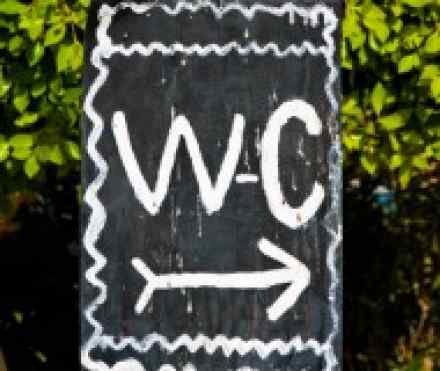 What is it?
Urinary Incontinence — the loss of bladder control — is a common and often embarrassing problem. The severity of urinary Incontinence ranges from occasionally leaking urine when you cough or sneeze to having an urge to urinate that's so sudden and strong you don't get to a toilet in time.
If urinary Incontinence affects your day-to-day activities, don't hesitate to see your doctor. In most cases, simple lifestyle changes or medical treatment can ease your discomfort or stop urinary Incontinence.
How do I recognise it?
Urinary Incontinence is the inability to control the release of urine from your bladder. Some people experience occasional, minor leaks — or dribbles — of urine. Others wet their clothes frequently.
Causes
Urinary Incontinence isn't a disease, it's a symptom. It can be caused by everyday habits, underlying medical conditions or physical problems. A thorough evaluation by your doctor can help determine what's behind your incontinence.
Causes of temporary urinary Incontinence
Certain foods, drinks and medications can cause temporary urinary Incontinence. A simple change in habits can bring relief.
Alcohol. Alcohol acts as a bladder stimulant and a diuretic, which can cause an urgent need to urinate.
Overhydration. Taking in a lot of fluids, especially in a short period of time, increases the amount of urine your bladder has to deal with.
Dehydration. If you don't consume enough liquid to stay hydrated, your urine can occasionally become very concentrated. This collection of concentrated salts can irritate your bladder and worsen incontinence.
Caffeine. Caffeine is a diuretic and a bladder stimulant that can cause a sudden need to urinate.
Bladder irritation. Carbonated drinks, tea and coffee — with or without caffeine — artificial sweeteners, corn syrup, and foods and beverages that are high in spice, sugar and acid, such as citrus and tomatoes, can aggravate your bladder.
Medications. Heart medications, blood pressure drugs, sedatives, muscle relaxants and other medications may contribute to bladder control problems.
Easily treatable medical conditions also may be responsible for urinary incontinence.
Urinary tract infection. Infections can irritate your bladder, causing you to have strong urges to urinate. These urges may result in episodes of incontinence, which may be your only warning sign of a urinary tract infection. Other possible signs and symptoms include a burning sensation when you urinate and foul-smelling urine.
Constipation. The rectum is located near the bladder and shares many of the same nerves. Hard, compacted stool in your rectum causes these nerves to be overactive and increase urinary frequency.
How do you treat it?
Like any disease, even if there is no cure, there is almost always something you can do to manage it and take control. There are three main areas involved in the treatment of any disease:
For information on medicines and therapies relevant to Incontinence, make an appointment at Lynch's Pharmacy, Broadale, Douglas, Cork on 021-4366923.
Learn all about the drugs used to treat Incontinence, and any complementary medicines or therapies proven to help. Equip yourself with the tools to manage the condition and not be managed by it.
How do you live with it?
Certain adjustments may be needed to get on with your life, and often, some simple tips and advice can go a long way to making these changes.
When you come to a Lynch's Pharmacy Clinic, we give you all the necessary information available to make your life more manageable and allow you to better live with your condition.
Refrences
Incontinence- http://en.wikipedia.org/wiki/Incontinence
Incontinence, a comprehensive overview http://www.mayoclinic.com/health/urinary-incontinence/DS00404
http://www.nhs.uk/conditions/Incontinence-urinary/Pages/Introduction.aspx
More Videos...