Nepramel is used to treat various stomach problems involving irritation due to stomach acid. Nepramel is a generic brand of Nexium.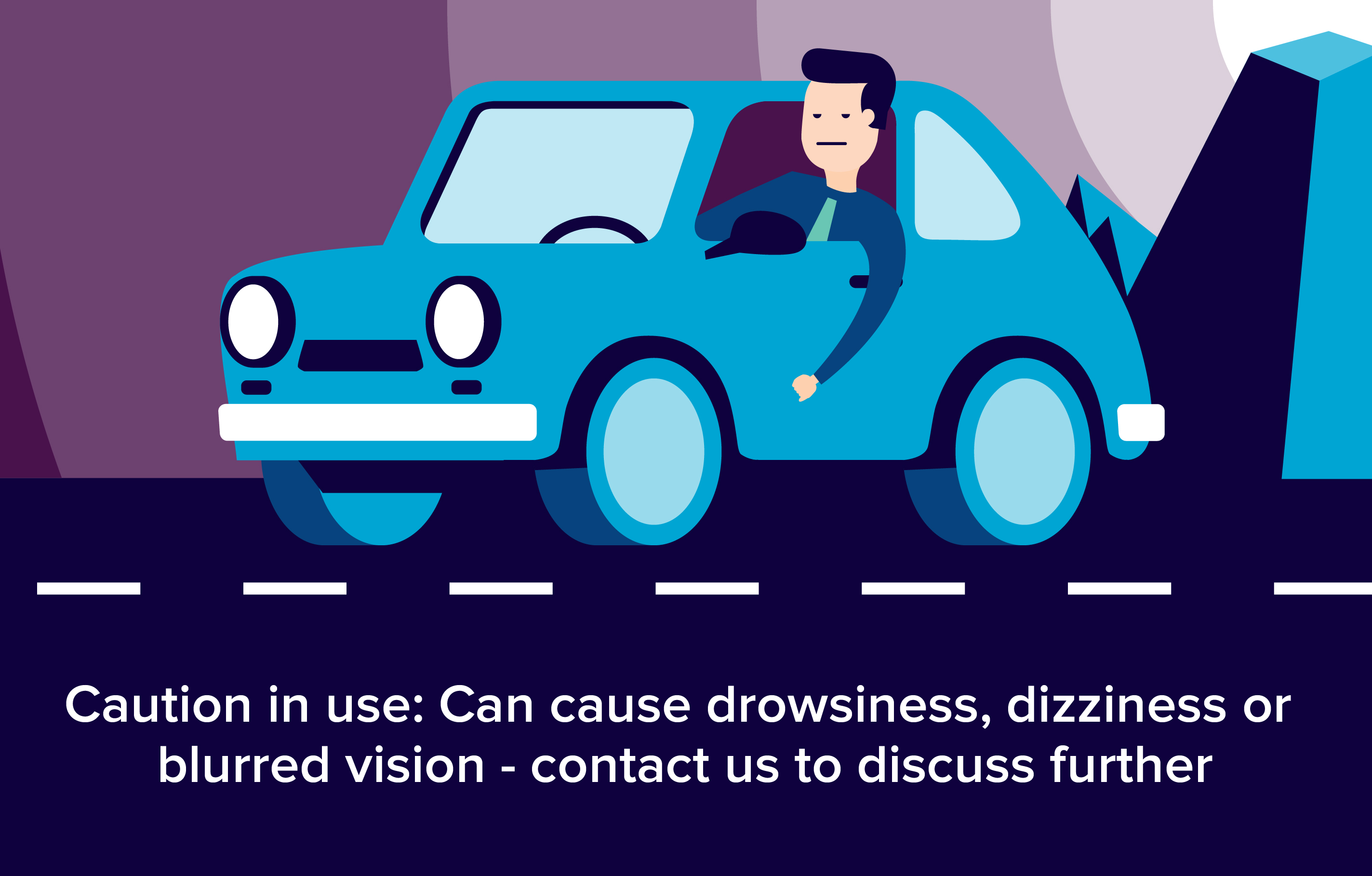 Why have I been prescribed Nepramel?
Nepramel is used to treat the following conditions:
'Gastro-oesophageal reflux disease' (GORD). This is where acid from the stomach escapes into the gullet (the tube which connects your throat to your stomach) causing pain, inflammation and heartburn.
Ulcers in the stomach or upper part of the gut (intestine) that are infected with bacteria called 'Helicobacter pylori'. If you have this condition, your doctor may also prescribe antibiotics to treat the infection and allow the ulcer to heal.
Stomach ulcers caused by medicines called NSAIDs (Non-Steroidal Anti-Inflammatory Drugs). Nepramel can also be used to stop stomach ulcers from forming if you are taking NSAIDs.
Too much acid in the stomach caused by a growth in the pancreas (Zollinger-Ellison syndrome).
Prolonged treatment after prevention of rebleeding of ulcers with intravenous Nepramel.
How does it work?
Nepramel contains a medicine called esomeprazole. This belongs to a group of medicines called 'proton pump inhibitors'. They work by reducing the amount of acid that your stomach produces.
When and how do I use it?
You can take your tablets at any time of the day:
You can take your tablets with food or on an empty stomach.
Swallow your tablets whole with a drink of water. Do not chew or crush the tablets. This is because the tablets contain coated pellets which stop the medicine from being broken down by the acid in your stomach. It is important not to damage the pellets.
What to do if you have trouble swallowing the tablets:
Put them into a glass of still (non-fizzy) water. Do not use any other liquids.
Stir until the tablets break up (the mixture will not be clear). Then drink the mixture straight away or within 30 minutes. Always stir the mixture just before drinking it.
To make sure that you have drunk all of the medicine, rinse the glass very well with half a glass of water and drink it. The solid pieces contain the medicine - do not chew or crush them.
If you cannot swallow at all, the tablet can be mixed with some water and put into a syringe. It can then be given to you through a tube directly into your stomach ('gastric tube').
What's the dose?
Your dose will depend on what you are taking it for. Your doctor will tell you how much to take.
Could it interact with other tablets?
Please tell your doctor or pharmacist if you are taking, or have recently taken, any other medicines. This includes medicines that you buy without a prescription. This is because Nepramel can affect the way some medicines work and some medicines can have an effect
on Nepramel.
Do not take Nepramel Tablets if you are taking a medicine containing nelfinavir (used to treat HIV).
Tell your doctor or pharmacist if you are taking any of the following medicines:
Atazanavir (used to treat HIV).
Ketoconazole, itraconazole or voriconazole (used to treat infections caused by a fungus).
Citalopram, imipramine or clomipramine (used to treat depression).
Phenytoin (used in epilepsy). If you are taking phenytoin, your doctor will need to monitor you when you start or stop taking Nepramel.
Medicines that are used to thin your blood, such as warfarin. Your doctor may need to monitor you when you start or stop taking Nepramel.
Cisapride (used for indigestion and heartburn).
If your doctor has prescribed the antibiotics amoxicillin and clarithromycin as well as Nepramel to treat ulcers caused by Helicobacter pylori infection, it is very important that you tell your doctor about any other medicines you are taking.
Herbal products should also only be taken after talking with your doctor.
What are the possible risks or side-effects?
Like all medicines, Nepramel can cause side effects, although not everybody gets them.
If you notice any of the following serious side effects, stop taking Nepramel and contact a doctor immediately:
Sudden wheezing, swelling of your lips, tongue and throat or body, rash, fainting or difficulties in swallowing (severe allergic reaction).
Reddening of the skin with blisters or peeling. There may also be severe blisters and bleeding in the lips, eyes, mouth, nose and genitals. This could be 'Stevens-Johnson syndrome' or 'toxic epidermal necrolysis'.
Yellow skin, dark urine and tiredness which can be symptoms of liver problems. These effects are rare, affecting less than 1 in 1,000 people.
Other side effects include:
Common (affects less than 1 in 10 people)
Effects on your stomach or gut: diarrhoea, stomach pain, constipation, wind (flatulence).
Feeling sick (nausea) or being sick (vomiting).
Uncommon (affects less than 1 in 100 people)
Swelling of the feet and ankles.
Disturbed sleep (insomnia).
Dizziness, tingling feelings such as "pins and needles", feeling sleepy.
Spinning feeling (vertigo).
Changes in blood tests that check how the liver is working.
Skin rash, lumpy rash (hives) and itchy skin.
Can I drink alcohol while taking it?
There are no known interactions between alcohol and Nepramel.
Always check with your pharmacist or doctor first though as other medicines you may be taking might have a effect on this.
What if I'm pregnant/breastfeeding?
Before taking Nepramel, tell your doctor if you are pregnant or trying to get pregnant. Ask your doctor or pharmacist for advice before taking any medicine. Your doctor will decide whether you can take Nepramel during this time. It is not known if Nepramel passes into breast milk.
Therefore, you should not take Nepramel if you are breastfeeding.
If you have any more questions please ask your Pharmacist.
Remember to keep all medicines out of reach of children
Please Note: We have made every effort to ensure that the content of this information sheet is correct at time of publish, but remember that information about drugs may change. This sheet does not list all the uses and side-effects associated with this drug. For full details please see the drug information leaflet which comes with your medicine. Your doctor will assess your medical circumstances and draw your attention to any information or side-effects which may be relevant in your particular case.
References:
Medicines.ie Website - Nexium SPC http://www.medicines.ie/medicine/6796/SPC/Nexium+Tablets/
Medicines.ie Website- Nexium PIL
http://www.nhs.uk/medicine-guides/pages/MedicineOverview.aspx?condition=Gastrointestinal%20ulcers&medicine=Nexium
http://www.patient.co.uk/medicine/Esomeprazole.htm
More Videos...