Septrin Tablets works by killing the bacteria responsible for causing the infection. Like all antibiotics, those contained in co-trimoxazole only work against certain types of bacteria. This means that co-trimoxazole is only suitable for treating some types of infections.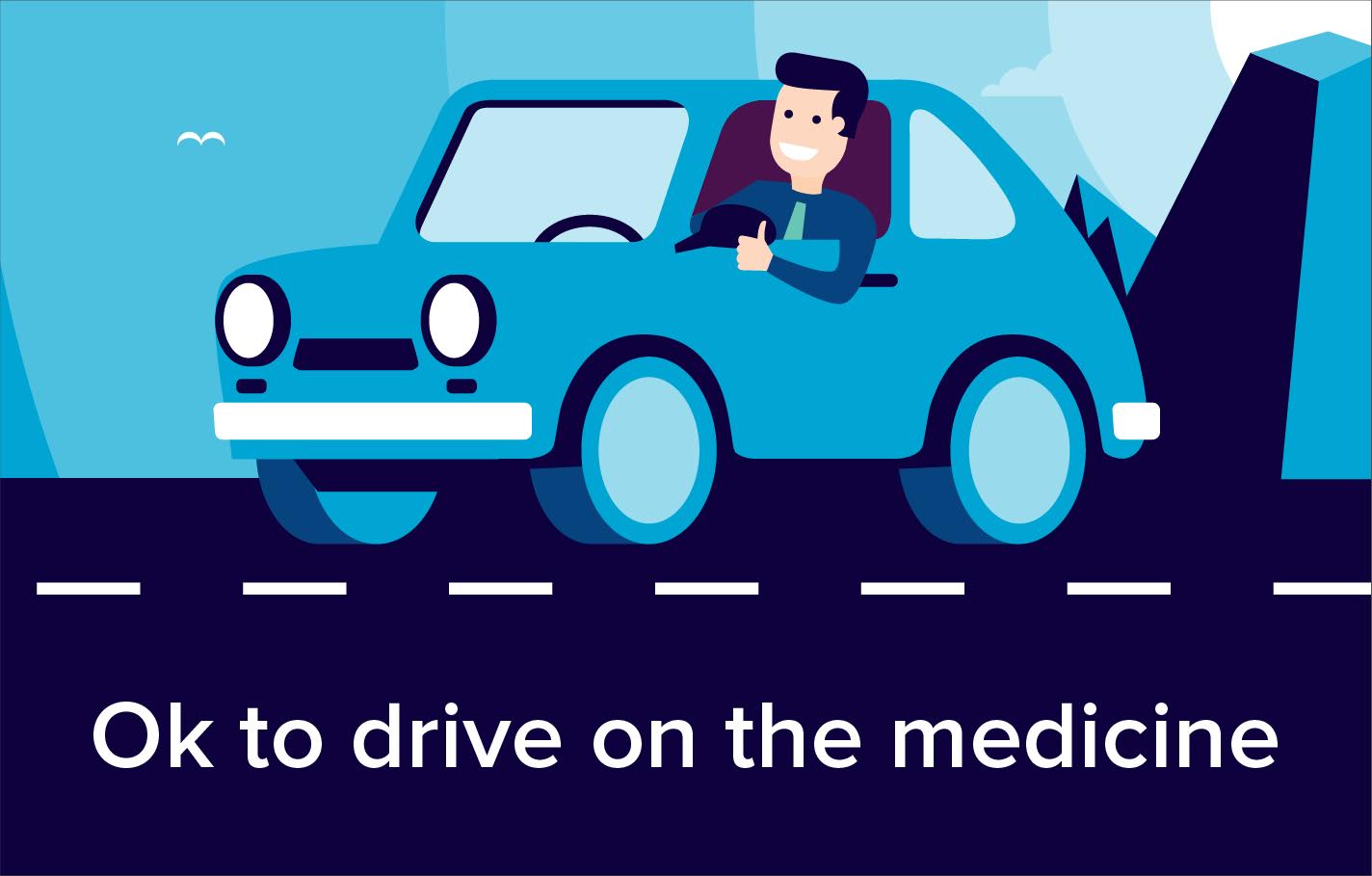 Before taking Septrin
Before taking Septrin make sure your doctor or pharmacist knows:
If you are pregnant, trying for a baby or breast-feeding.
If you have liver or kidney problems.
If you have asthma.
If you have any blood disorders including porphyria (a rare blood disorder) or G6PD deficiency (an enzyme deficiency).
If you know you have low amounts of the vitamin folic acid.
If you are taking other medicines, including those available to buy without a prescription, herbal or complementary medicines.
If you have ever had an allergic reaction to this or to any other medicine.
How to take Septrin
Before starting this treatment, read the manufacturer's printed information leaflet from inside the pack.
Take Septrin exactly as your doctor has told you.
Try to take Septrin at the same times each day to keep a steady level of the medicine in your body and to avoid missing any doses. It is usually taken twice each day (in the morning and evening) to treat infections and once a day to prevent infections.
If you forget to take a dose, take it as soon as you remember. If you do not remember until the following day, skip the missed dose. Do not take two doses together to make up for a forgotten dose.
Keep taking this medicine until the course is finished, unless your doctor tells you to stop. Even if you feel your infection has cleared up, it is important to take the full course to prevent the infection from coming back.
How does Septrin work?
Septrin tablets, forte tablets, suspensions and infusion all contain the active ingredients sulfamethoxazole and trimethoprim, which together are known as co-trimoxazole. Sulfamethoxazole and trimethoprim are both antibiotics that are used to treat infections caused by bacteria.
Sulfamethoxazole is a type of antibiotic called a sulphonamide. Trimethoprim is related to the sulphonamides. These two antibiotics work in synergy together against certain types of bacteria.
In order to grow and multiply in numbers, bacterial cells need to produce genetic material (DNA). To produce DNA they require folic acid (folate). However, bacterial cells can't take up folic acid supplied in the diet like human cells can. Instead, they synthesise it themselves.
Sulfamethoxazole and trimethoprim act on two different stages in the synthesis of bacterial folate, preventing the bacteria from producing folate. Without folate, the bacteria cannot produce DNA and so are unable to increase in numbers. Septrin therefore stops the spread of infection. The remaining bacteria are killed by the immune system or eventually die.
To make sure the bacteria causing an infection are susceptible to Septrin, your doctor may take a tissue sample, for example a swab from the infected area, or a urine or blood sample.
Septrin is used to treat a small number of serious infections, but serious side effects limit its use. Less serious infections such as urinary tract infections and otitis media are only treated with Septrin when there is good evidence from microscopy and culture that the bacteria are sensitive to Septrin, and there is good reason to prefer the combination to a single antibiotic.
What is Septrin used for?
Prevention and treatment of pneumonia caused by the bacterium Pneumocystis jirovecii, previously known as Pneumocystis carinii (PCP). This infection is most common in people with decreased immune system function, for example due to HIV or AIDS.
Prevention and treatment of toxoplasmosis.
Treatment of a lung infection called nocardiosis.
Infection of the bladder or tubes that pass urine (urinary tract infection).
Flare-ups of chronic bronchitis.
Middle ear infections (otitis media).
Use with caution in
Elderly people.
Decreased kidney function.
Decreased liver function.
People at risk of folic acid deficiency.
People at risk of raised levels of potassium in the blood (hyperkalaemia).
People with disturbances in the levels of blood cells in their blood.
Lack of the enzyme G6PD in the blood (G6PD deficiency).
Not to be used in
Premature babies.
Full-term babies younger than six weeks old (although can be used in full-term babies from four weeks old if treating or preventing PCP).
History of allergy to sulphonamide antibiotics or trimethoprim.
Severely decreased kidney function or kidney failure.
Severe liver damage or liver failure.
Hereditary blood disorders known as porphyrias.
This medicine should not be used if you are allergic to one or any of its ingredients. Please inform your doctor or pharmacist if you have previously experienced such an allergy. If you feel you have experienced an allergic reaction, stop using this medicine and inform your doctor or pharmacist immediately.
Side effects of Septrin
Medicines and their possible side effects can affect individual people in different ways. The following are some of the side effects that are known to be associated with this medicine. Just because a side effect is stated here, it does not mean that all people using this medicine will experience that or any side effect.
Very common (affect more than 1 in 10 people)
Increased amount of potassium in the blood (hyperkalaemia).
Common (affect between 1 in 10 and 1 in 100 people)
Nausea.
Overgrowth of the yeast Candida, which may cause infection such as thrush. Tell your doctor if you think you have developed a new infection while taking this antibiotic.
Rash.
Uncommon (affect between 1 in 100 and 1 in 1000 people)
Very rare (affect less than 1 in 10,000 people)
Loss of appetite.
Decreased numbers of white blood cells, red blood cells or platelets in the blood - see warning section above.
Low blood sugar level (hypoglycaemia).
Decreased amount of sodium in the blood (hyponatraemia).
Hallucinations.
Seizures (convulsions).
Inflammation of the lining of the mouth (stomatitis).
Inflammation of the bowel lining (colitis) - see warning section above.
Inflammation of the pancreas (pancreatitis).
Cholestatic jaundice - see warning section above.
Liver or kidney disorders.
Severe blistering skin reactions, eg Stevens-Johnson Syndrome, toxic epidermal necrolysis - see warning section above.
Pain in the muscles or joints.
Cough.
Shortness of breath.
The side effects listed above may not include all of the side effects reported by the medicine's manufacturer. For more information about any other possible risks associated with this medicine, please read the information provided with the medicine or consult your doctor or pharmacist.
How to store Septrin
Keep all medicines out of the reach and sight of children.
Store in a cool, dry place, away from direct heat and light.
If you have any more questions please ask your Pharmacist.
Remember to keep all medicines out of reach of children
Please Note: We have made every effort to ensure that the content of this information sheet is correct at time of publish, but remember that information about drugs may change. This sheet does not list all the uses and side-effects associated with this drug. For full details please see the drug information leaflet which comes with your medicine. Your doctor will assess your medical circumstances and draw your attention to any information or side-effects which may be relevant in your particular case.
References:
http://www.patient.co.uk/medicine/Co-trimoxazole.htm
http://www.netdoctor.co.uk/infections/medicines/septrin.html
https://en.wikipedia.org/wiki/Trimethoprim/sulfamethoxazole
http://xpil.medicines.org.uk/viewpil.aspx?docid=3947
http://www.drugs.com/uk/septrin-tablets-leaflet.html
http://www.nhs.uk/medicine-guides/pages/MedicineOverview.aspxcondition=Bacterial%20infections&medicine