In this article I will look at Parkinson's Disease. At the outset we look at what Parkinson's Disease is, we then consider the causes of Parkinson's Disease, the risk factors associated with Parkinson's Disease and finally a selection of treatments available and current management strategies.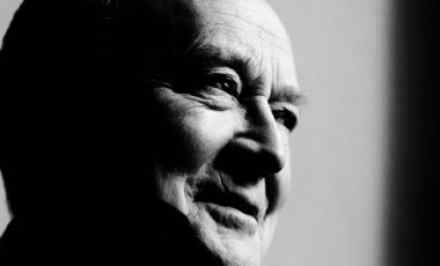 What is it?
While tremour may be the most well-known sign of Parkinson's Disease, the disorder also commonly causes a slowing or freezing of movement.
Friends and family may notice that your face shows little or no expression and your arms don't swing when you walk. Speech often becomes soft and mumbling. Parkinson's Disease symptoms tend to worsen as the disease progresses.
While there is no cure for Parkinson's Disease, many different types of medicines can treat its symptoms.
What are the Symptoms?
The symptoms of Parkinson's Disease can vary from person to person. Early signs may be subtle and can go unnoticed. Symptoms typically begin on one side of the body and usually remain worse on that side even after symptoms begin to affect both sides. Parkinson's signs and symptoms may include:
Tremour. The characteristic shaking associated with Parkinson's Disease often begins in a hand. A back-and-forth rubbing of your thumb and forefinger, known as pill-rolling, is common, and may occur when your hand is at rest. However, not everyone experiences tremours.
Slowed motion (bradykinesia). Over time, Parkinson's Disease may reduce your ability to initiate voluntary movement. This may make even the simplest tasks difficult and time-consuming. When you walk, your steps may become short and shuffling. Or your feet may freeze to the floor, making it hard to take the first step.
Rigid muscles. Muscle stiffness can occur in any part of your body. Sometimes the stiffness can be so severe that it limits the range of your movements and causes pain. People may first notice this sign when you no longer swing your arms when you're walking.
Impaired posture and balance. Your posture may become stooped as a result of Parkinson's Disease. Balance problems also may occur, although this is usually in the later stages of the disease.
Loss of automatic movements. Blinking, smiling and swinging your arms when you walk are all unconscious acts that are a normal part of being human. In Parkinson's Disease, these acts tend to be diminished and even lost. Some people may develop a fixed staring expression and unblinking eyes. Others may no longer gesture or seem animated when they speak.
Speech changes. Many people with Parkinson's Disease have problems with speech. You may speak more softly, rapidly or in a monotone, sometimes slurring or repeating words, or hesitating before speaking.
Dementia. In the later stages of Parkinson's Disease, some people develop problems with memory and mental clarity. Alzheimer's drugs appear to alleviate some of these symptoms to a mild degree.
What are the Causes?
The exact cause of Parkinson's Disease is unknown, but several factors appear to play a role, including:
Your genes. Researchers have found specific genetic mutations that likely play a role in Parkinson's Disease. In addition, scientists suspect that many more changes in genes — whether inherited or caused by an environmental exposure — may be responsible for Parkinson's Disease.
Environmental triggers. Exposure to toxins or certain viruses may trigger Parkinson's signs and symptoms.
How do you treat it?
Like any disease, even if there is no cure, there is almost always something you can do to manage it and take control. There are three main areas involved in the treatment of any disease:
Complementary medicines
Complementary therapies
For information on medicines and therapies relevant to Parkinson's Disease, make an appointment at Lynch's Pharmacy, Broadale, Douglas, Cork on 021-4366923.
Learn all about the drugs used to treat the disease and any complementary medicines or therapies proven to help. Equip yourself with the tools to manage the condition and not be managed by it.
How do you live with it?
Certain adjustments may be needed to get on with your life, and often, some simple tips and advice can go a long way to making these changes.
When you come to a Lynch's Pharmacy Clinic, we give you all the necessary information available to make your life more manageable and allow you to better live with your condition.
References:
http://en.wikipedia.org/wiki/Parkinson's_disease
http://www.parkinsons.org.uk/about-parkinsons/what-is-parkinsons.aspx
http://www.mayoclinic.com/health/parkinsons-disease/DS00295/DSECTION=lifestyle%2Dand%2Dhome%2Dremedies
http://www.nhs.uk/Conditions/Parkinsons-disease/Pages/Introduction.aspx
http://www.ninds.nih.gov/disorders/parkinsons_disease/parkinsons_disease.htm
http://www.pdf.org/en/about_pd
More Videos...